Mekong Food Group attends Seoul Food & Hotel 2017 for the first time
Seoul Food & Hotel 2017 came to an end on May 19, 2017 after its successful 4 – day exhibition at KINTEX. This exhibition was a complex of several food and food – related industries, which brought visitors colorful pictures with products coming from all over world. Booths were meticulously designed with features of each country.

Vietnamese exhibitors attended the show with a wide range of quality food products. Among these, Vietnamese fruits, juice, vegetables, nuts, seafood and dried noodles drew much of the visitors' attention, especially Korean visitors'.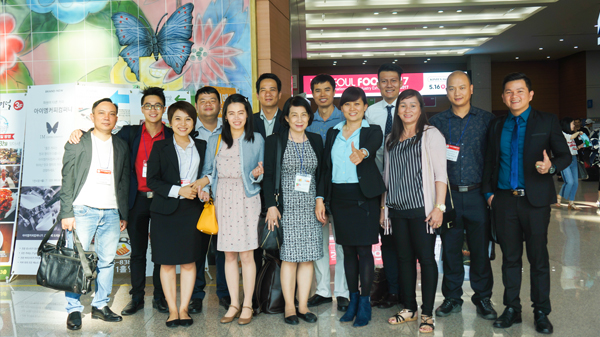 Mekong Food Group Co. – a member of Mekong Food Group (MFG) is a pioneering food distributor in Vietnam specializing in collecting and distributing the fresh and frozen agricultural products originated from Vietnam, such as fruits, vegetables, nuts and dried foods to worldwide markets. Along with other suppliers from Vietnam, MFG left a strong impression with its very first attendance at this trade event atthe booth No. 5D109 – displaying several healthy fresh food products.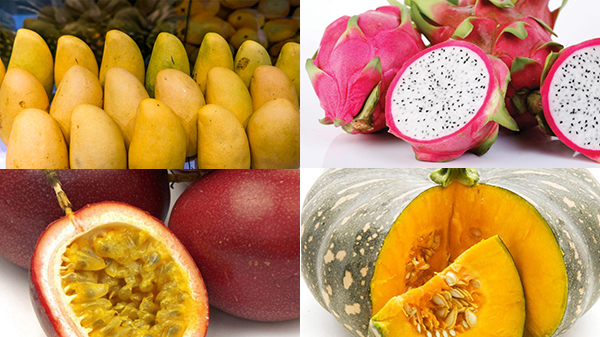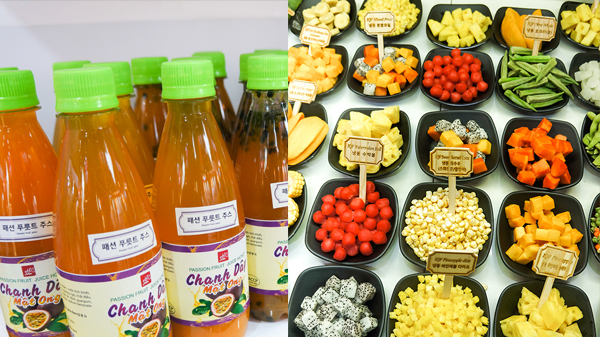 Though its another member – Mekong Seafood Connection Co., Ltd (Meksea) has served the Korean market for years with its seafood products, especially with shrimp, cuttlefish, octopus, surimi and sushi products, it was the first time MFG had taken its first step in researching further the market's demands for agricultural products, MFG considers this as an essential move for an in – depth understanding to serve customers better.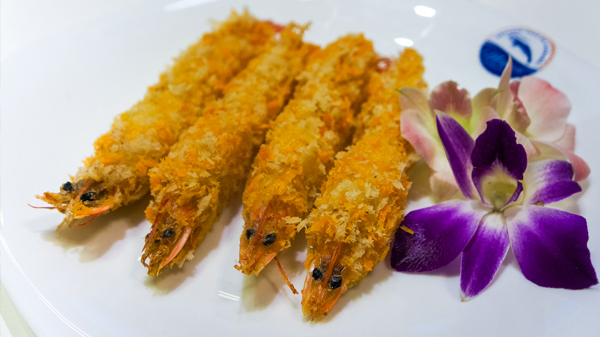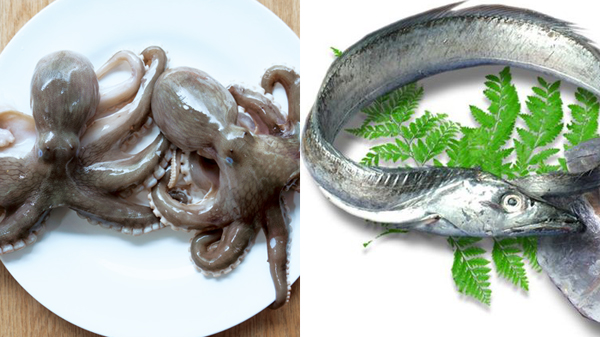 After 4 days at Seoul Food & Hotel 2017, MFG received over 100 inquiries and exchanged contact information with nearly 200 customers, most of which are for seafood products (octopus, shrimp and value added seafood) and fruits (mango, dragon fruit and passion fruit).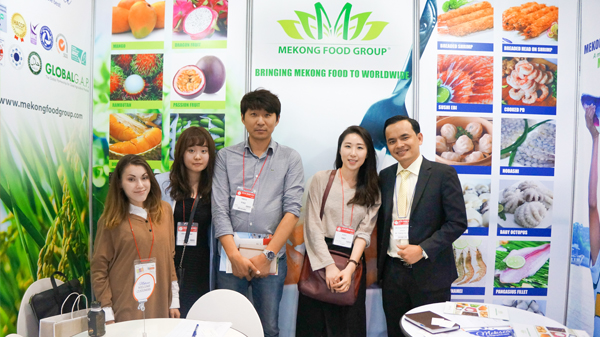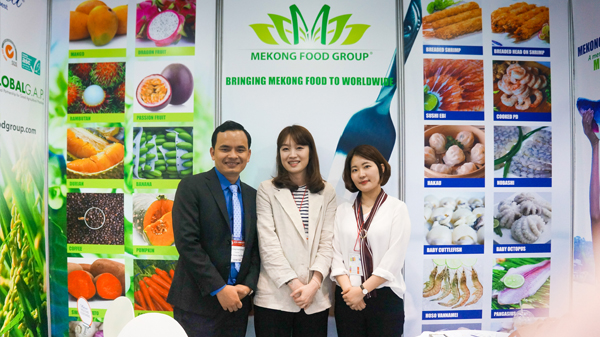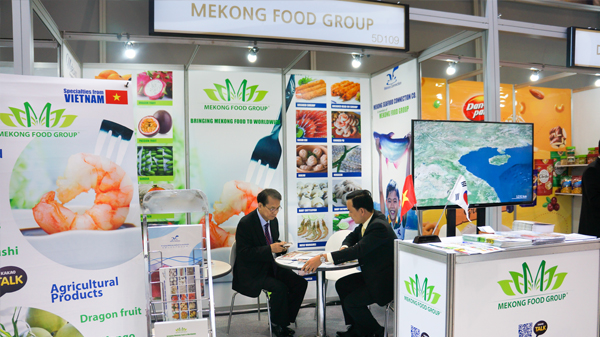 MFG came to the expo with a clear aim of enhancing the image of foods originated from Vietnam in the International market through connecting the needs of customers with the right products and manufacturers, and saving customers' time and costs.
MFG's priority is always about products' quality and variety.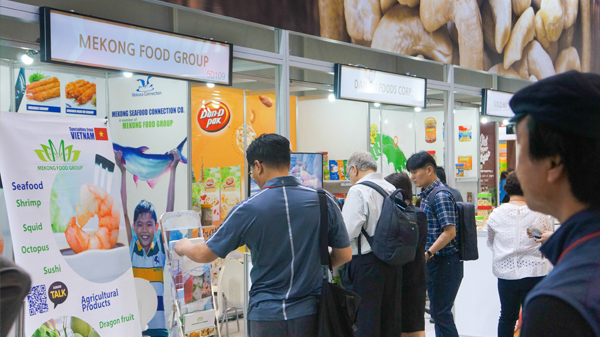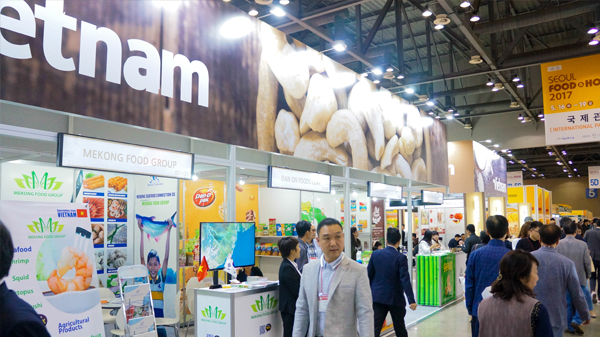 By Meksea Team.