Meksea at Seafood Expo Global 2023: A successful trade fair beyond our expectations
MEKSEA.COM – Seafood Expo Global 2023 (SEG 2023) officially returned to Barcelona for the largest edition in its history, bringing all seafood businesses and seafood experts together.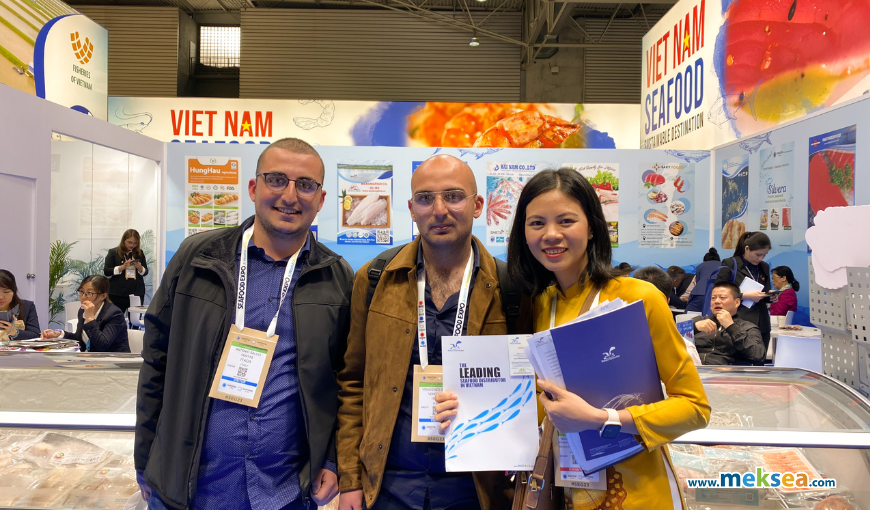 A successful trade fair beyond our expectations
In the busy and fantastic atmosphere of the largest seafood event, this year, from 25th -27th April, Meksea welcomed more than 1000 partners and customers from many different markets and received hundreds of potential inquiries for our key point products such as pangasius, tuna, baby cuttlefish, baby octopus, squid, potato shrimp, nobashi shrimp, matsukasa, marine fish, freshwater fish, etc. In which, more than 70% of total customers have a need to import a variety of Vietnamese seafood products.
Through this seafood event, Meksea received a lot of positive feedback from customers regarding the hospitality and customer service from the Meksea Team, as well as the seafood supply solutions proposed by Meksea amidst the increasingly severe inflation and our diverse range of products, which all qualify at international standards such as ASC, Global GAP, HACCP, BRC, SGS, HALAL, etc.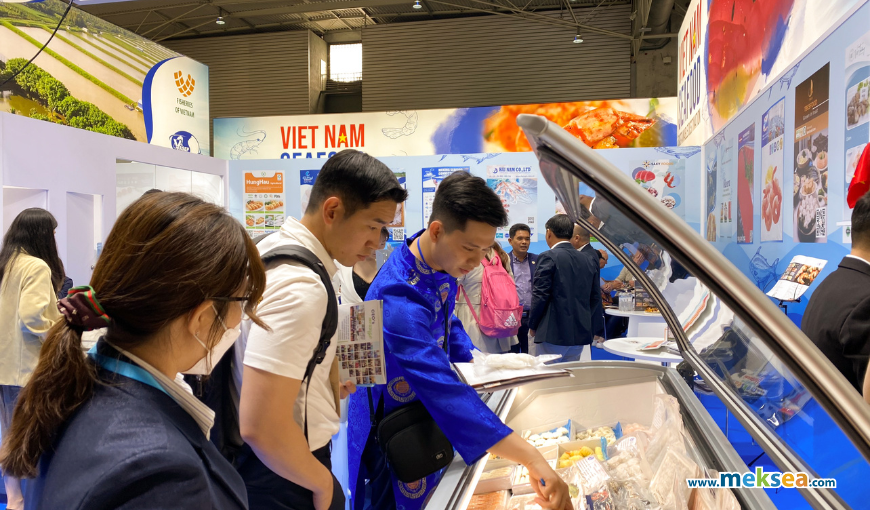 At this seafood expo, Meksea not only had opportunities to meet and discuss with our close customers but also new potential customers, who are freshmen in seafood importing and who have a demand for high-quality Vietnamese seafood.
This was a great motivation for Meksea Meksea to continue trying and affirming its position in the Seafood Community Global. With our strengths in diversified supply, high-quality products, sales policies, and others, Meksea is confident that we can meet your seafood needs as a reliable supplier in Vietnam.
For us, SEG is not just a regular trading place, but also a platform for meeting, networking, and learning from international friends and leading experts in the seafood industry. It is an opportunity to talk directly, answer questions, update trends, prices and materials. Therefore, it can be said that SEG is a beneficial playground for global seafood enterprises as well as those who are interested in the seafood industry.
Once again, we would like to express our sincere thanks to all partners who have given their precious time to visit our booth in particular, and to the partners who have trusted and cooperated with Meksea in general. We have a strong commitment to the mission of providing high-quality and sustainable seafood products to global customers with the best service.
---
Say bye Barcelona, and welcome you to the largest seafood expo in Vietnam
Vietnam is one of the 3 largest seafood exporters in the world, having a wide range of seafood categories, we are proud to be one of the leading seafood suppliers for many major markets in the world.
As regular, in August this year, VIETFISH EXPO – the largest seafood expo in Vietnam will take place from 23rd to 25th at Saigon Exhibition and Convention Center, HCMC, Vietnam.
Don't forget that we are meeting next August in Vietnam at our biggest seafood trade expo – VIETFISH between the 23-25th. Promising that this is one of the most exciting and spectacular seafood trade events in Asia, which will bring you great experiences and high satisfaction at the 3rd largest global seafood supplier.
Hope to see you soon in Vietnam!
Some pictures of Meksea at Seafood Expo Global 2023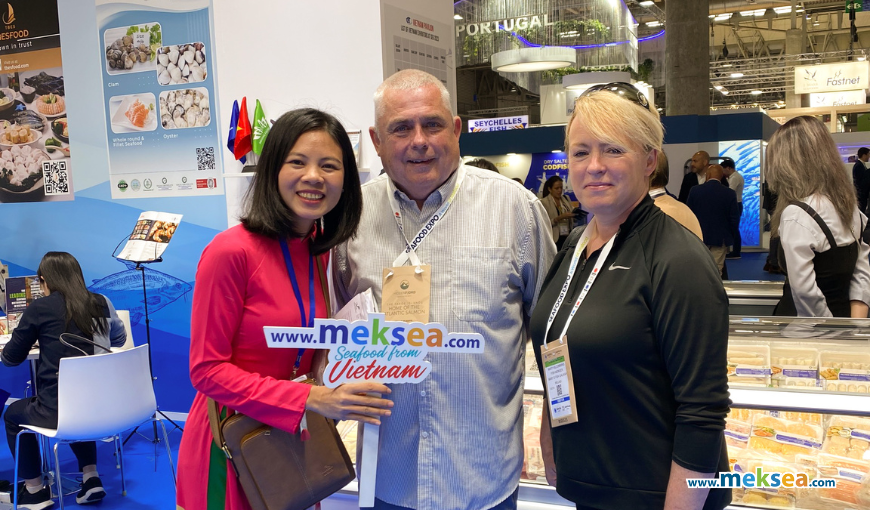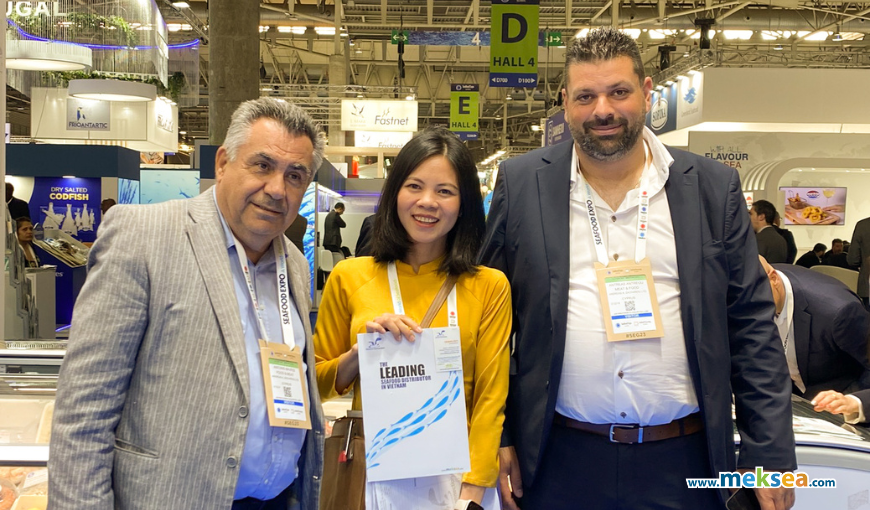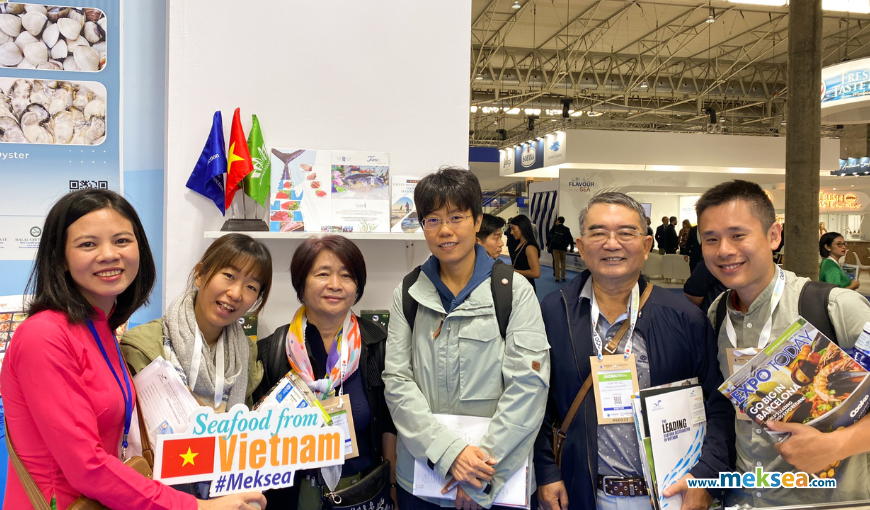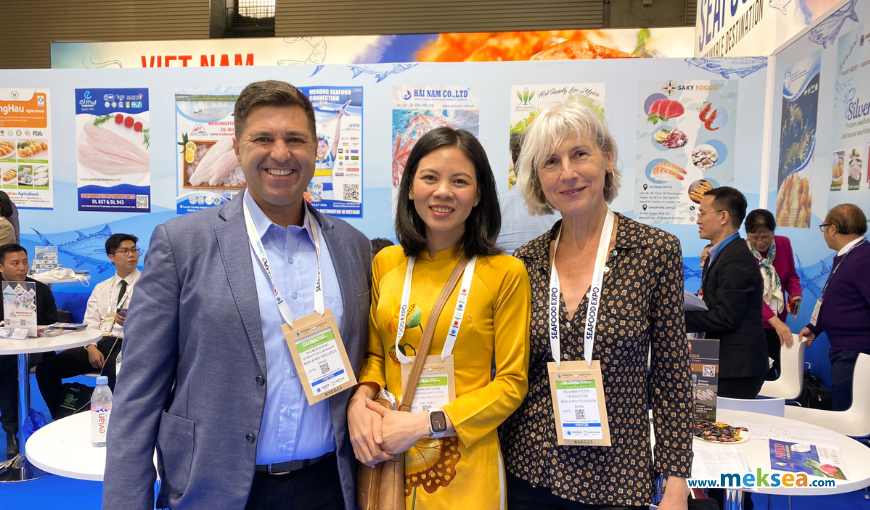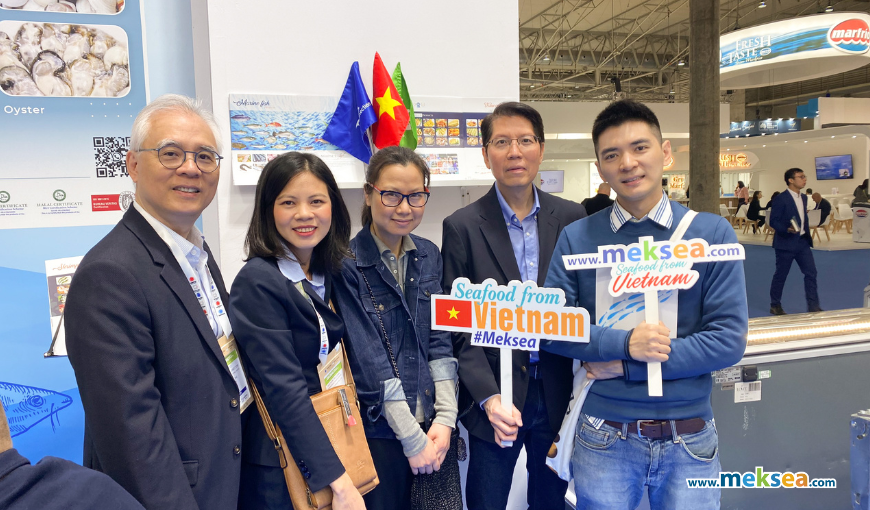 By Hayati (Meksea Team)
(hayati@mekseaconnection.com)
If you found this topic interesting, please click the Like button below, so we may continue to expand this topic. Leave a comment with your thoughts for the author team to discuss