Vietnam's pangasius conquered more than 140 markets worldwide in 2022
MEKSEA.COM – According to the latest news from the Vietnam Association of Seafood Exporters and Producers (VASEP), Vietnam's pangasius is present in more than 140 markets around the world, accounting for 16-26% of the total of Vietnam's seafood export turnover per year. Vietnam's pangasius is also popular at traditional seafood markets having strict international standards such as the US, EU and even Japan.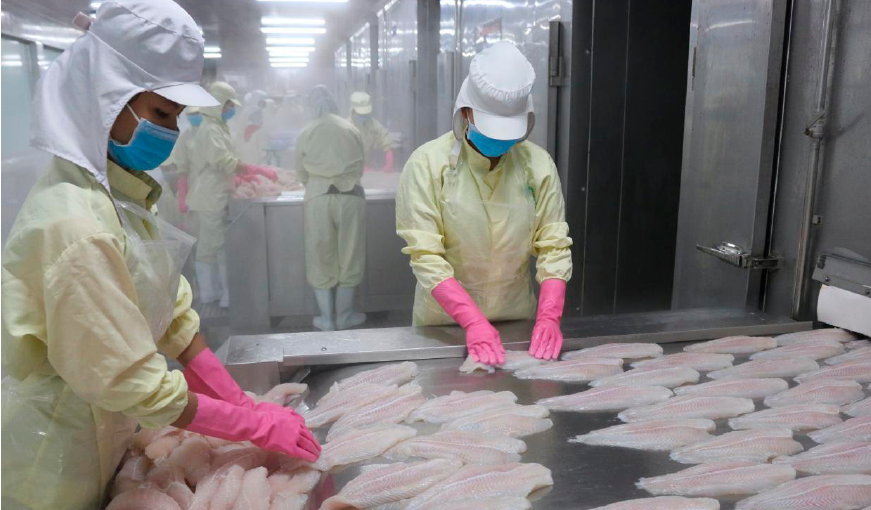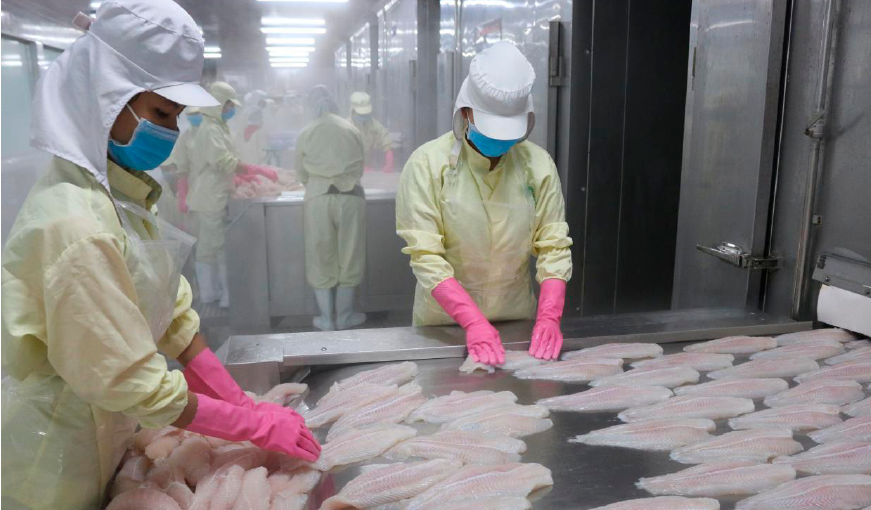 In 2020, due to covid-19, Vietnam's pangasius export reduced to 1.5 million USD, down 26% compared to 2019.
Due to the impact of the COVID-19 pandemic, in 2020, pangasius exports fell to the lowest level of nearly 1.5 billion USD, down 26% compared to 2019. Due to a decrease in consumption demand, disruption of the global trade logistics chain, and new record high freight rates, making pangasius enterprises had many difficulties to export.
In 2021, consumption demand gradually resumed, however, the wave of covid-19 broke out in Vietnam, especially in the third quarter. Therefore, although pangasius exports have recovered by 8%, they still only reach over 1.6 billion USD.
In 2022, Vietnam's pangasius exports made a strong breakthrough with a record of 2.4 billion USD. After the peak of the epidemic, inventories remained high, production and processing recovered, and demand in all markets increased. Pangasius export prices to other markets increased by 20-55%, especially in the US market. Moreover, in the case of the world political situation and inflation, Vietnam's pangasius is more and more popular in many countries around the world.
Inflation is reducing the demand for seafood globally, but with the advantage of stable supply and reasonable prices, Vietnam's pangasius exports have remained stable and made breakthrough developments. According to experts, in 2023, the supply of white fish will decrease and the price of white fish will increase sharply, so once again, Vietnam's pangasius becomes an ideal substitute material.
Read more: ASEAN is one of the potential markets of Vietnam's pangasius
Meksea sends you the list of our best-selling products this week
---
Kindly please visit Meksea website to explore our pangasius products: https://mekseaconnection.com/product-category/pangasius/
Meksea always pays particular attention to product quality to secure each consumer's family member's health and set their mind at rest by bringing in true quality seafood products.
Are you looking for shrimp products for your sales plan 2023? Contact Meksea right now for the best offers.
---
By Hayati (Meksea Team)
(hayati@mekseaconnection.com)
(Reference: VASEP)
If you found this topic interesting, please click the Like button below, so we may continue to expand this topic. Leave a comment with your thoughts for the author team to discuss