With the hope to bring a meaningful Mid-Autumn Festival to the children at Ky Quang II Pagoda, on 03/10/2017, on 15th August, members of Mekong Food Group held a memorable Mid-Autumn Festival for children there.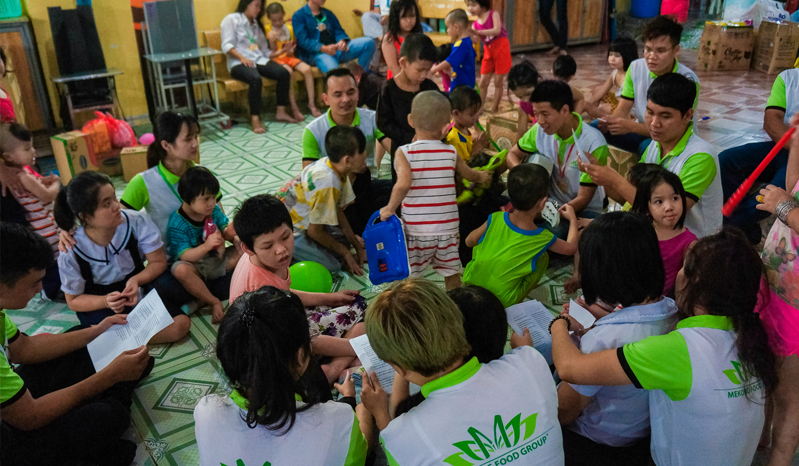 Ky Quang Pagoda is the home of more than 200 childrens with various difficult circumstances such as orphans, disabled, neurotic, polio. Most babies are quite small and lack of both physical and mental conditions.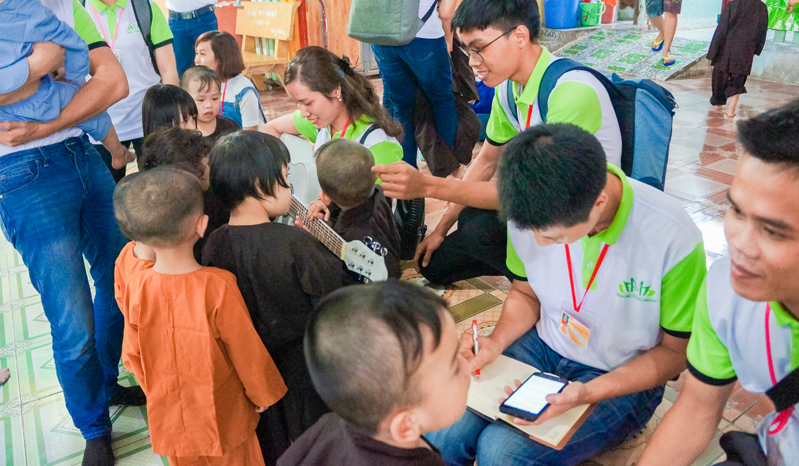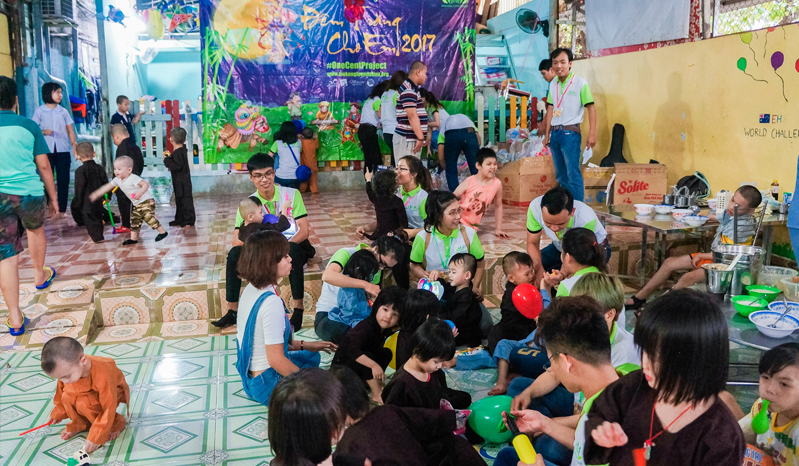 Members of the Mekong Food Group have had fun activities with the children, including playing music, singing together, candlelight, feeding disable children and other funny games. On the other hand, the company also gave the temple over 230 practical gifts including milk, confectionery, books, lanterns, and diapers.
The meaningful Mid-Autumn Festival not only brought laughter for the children there but also somewhat healed the pain of the less fortunate.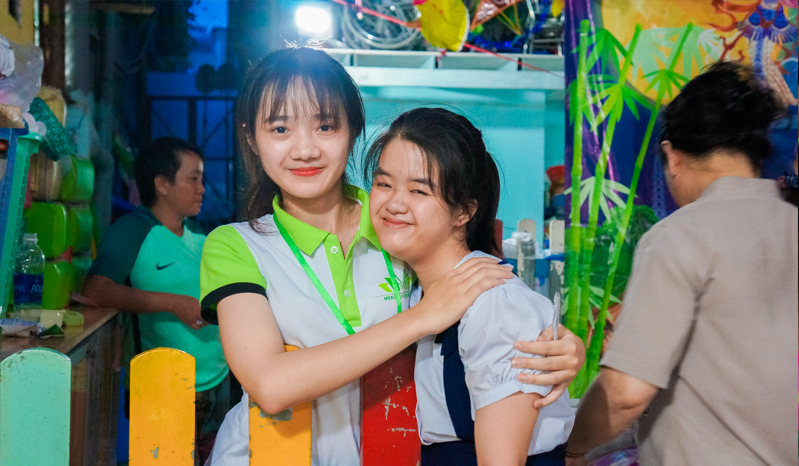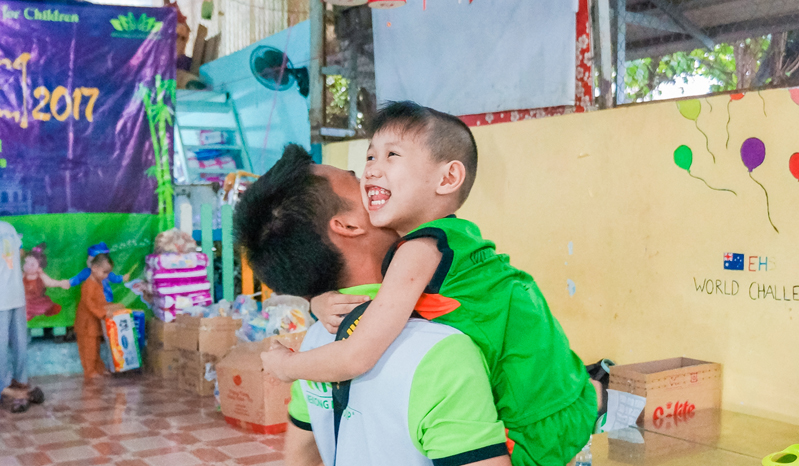 With a future plan to build charity houses, schools and give scholarships to children in particularly difficult circumstances. Mekong Food Group is gradually building a better Vietnam.
About One Cent Project.
One cent project is a community project of Mekong Food Group. With every kilogram of MFG products sold, there shall be one cent added to the MFG Foundation to support farmers, fishermen and their children, regenerating their working ability and help them to overcome difficulties, for a better Vietnam.
Below are some pictures of MFG's activities at Ky Quang II Pagoda: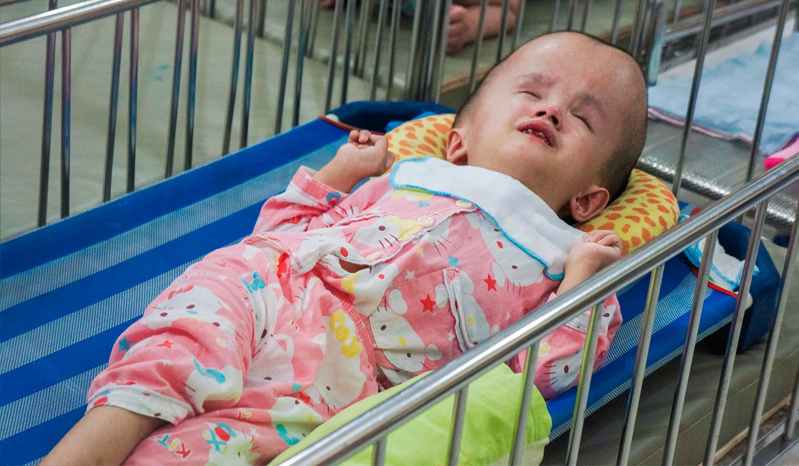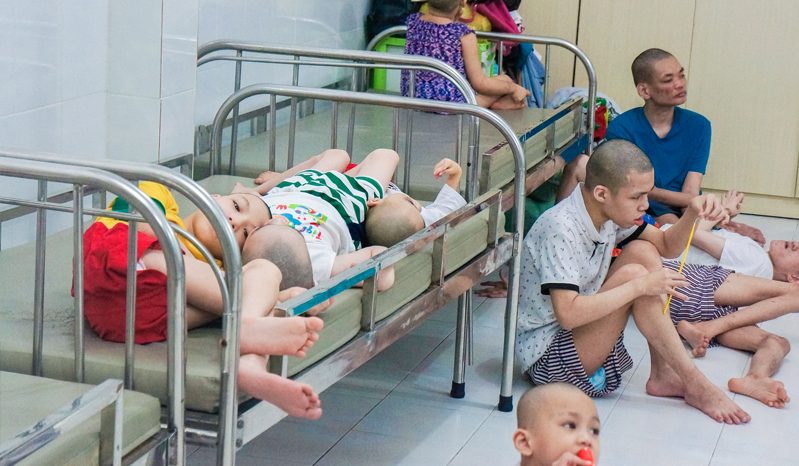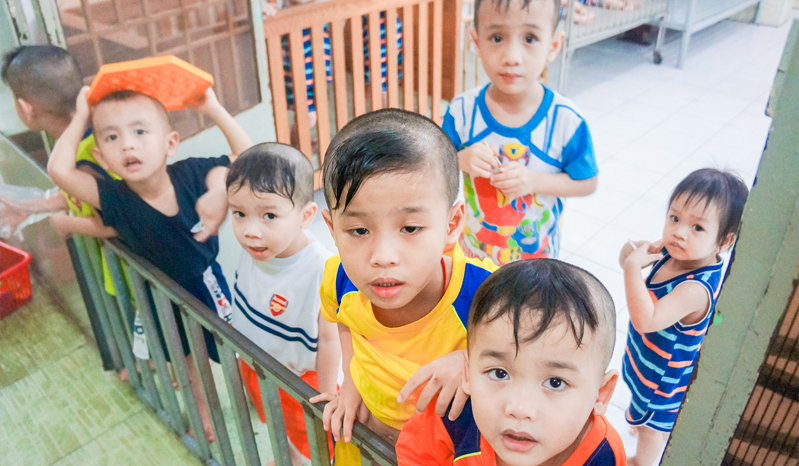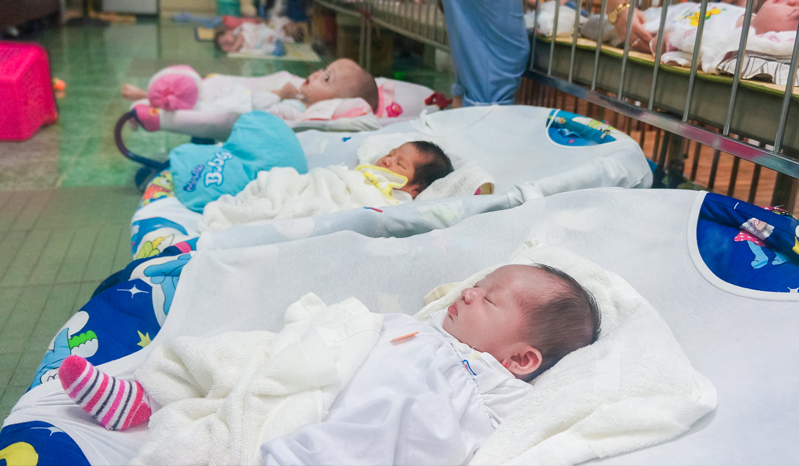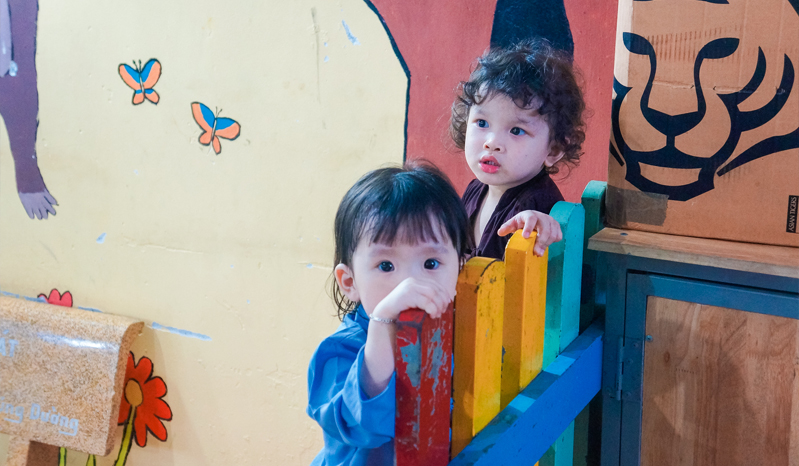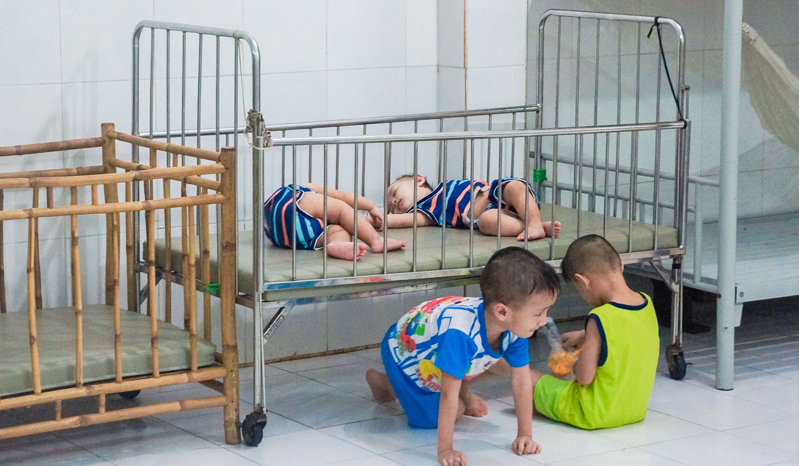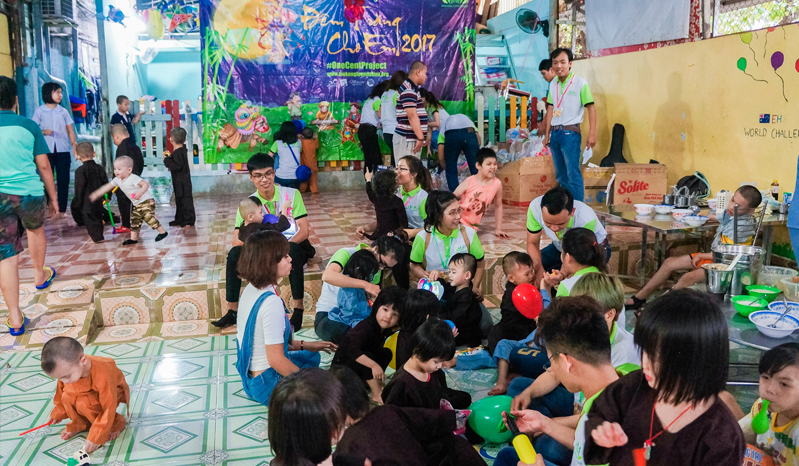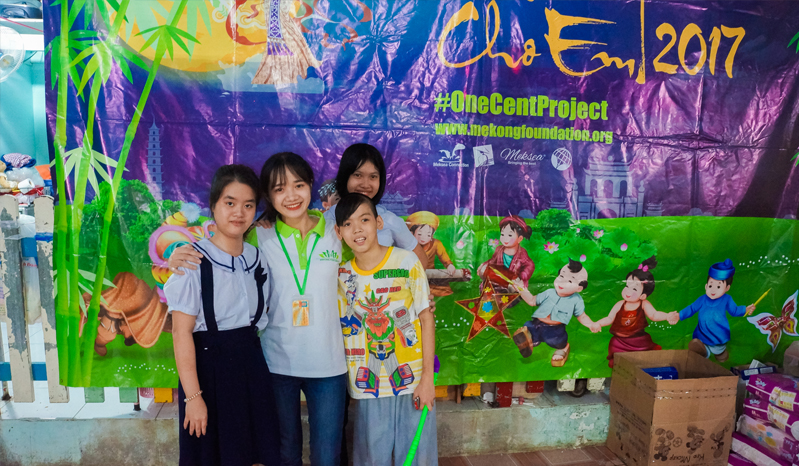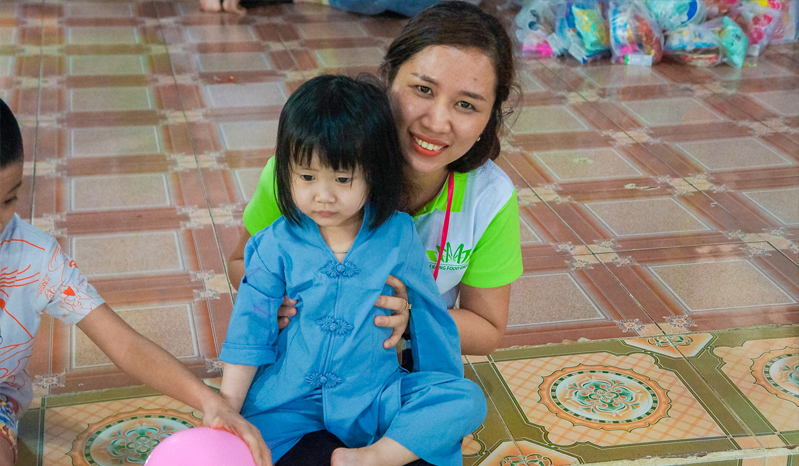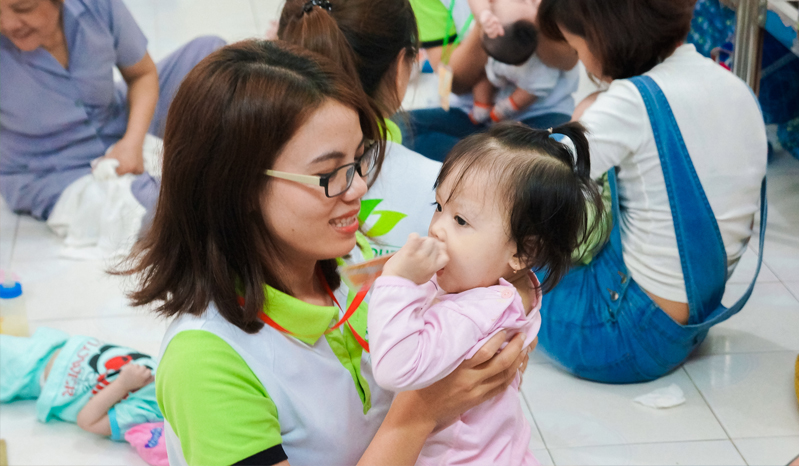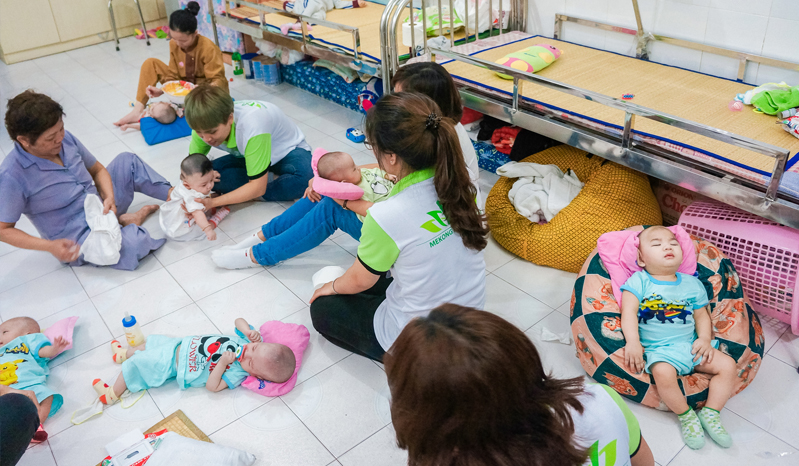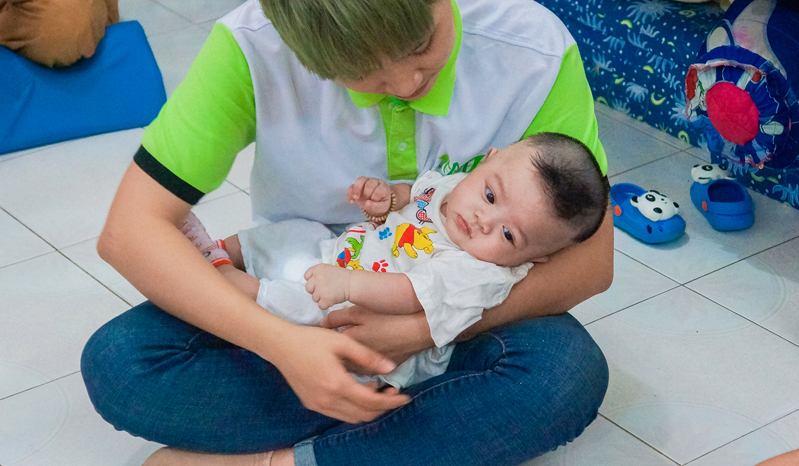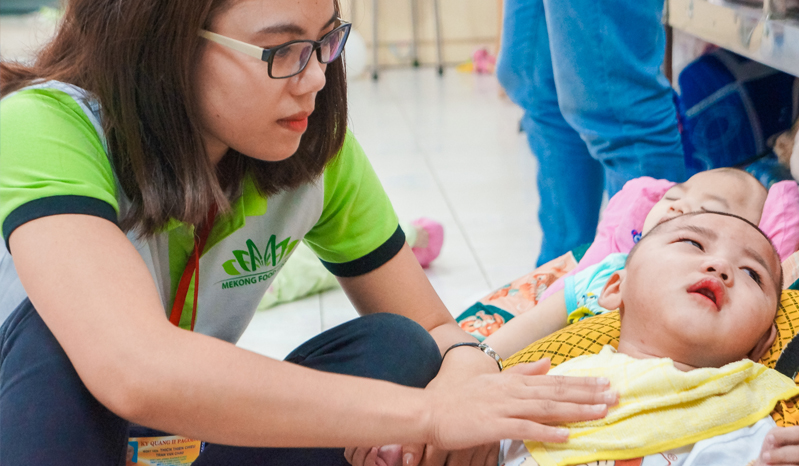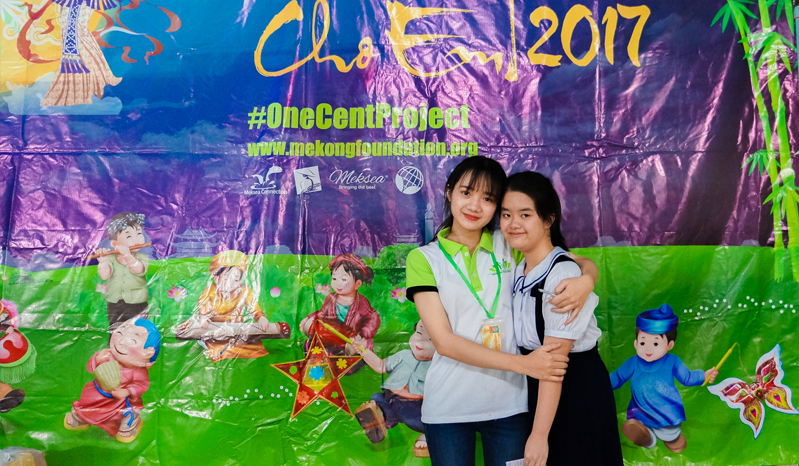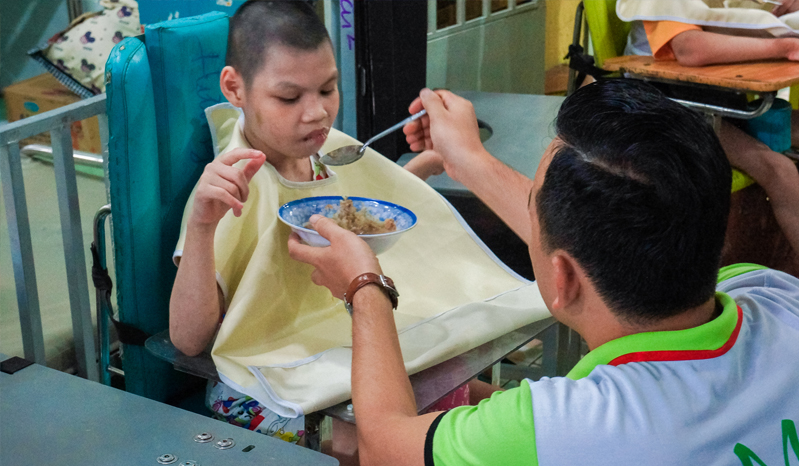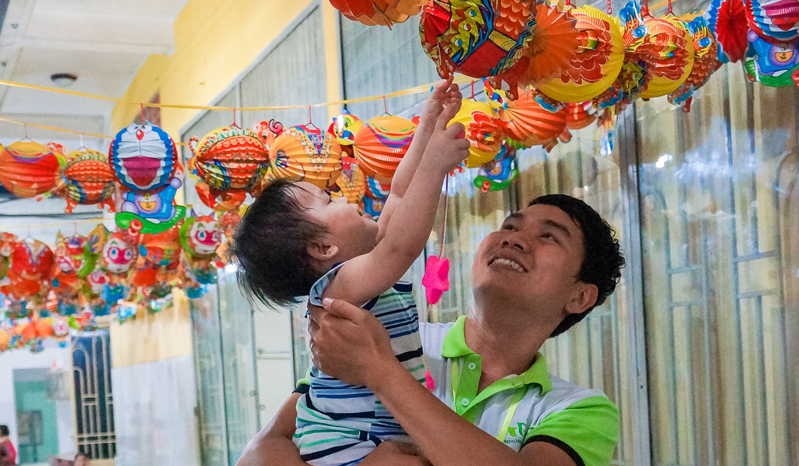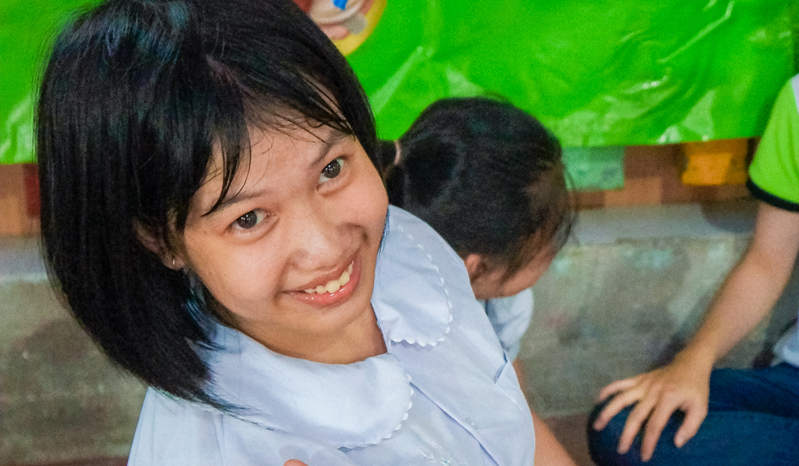 By Mekong Foundation Team.