Mekong Seafood Connection Gains Satisfactory Results At Vietfish 2015
The last Vietfish expo 2015, which took place for 3 days from Aug 24 to 26, 2015, attracted more than 200 exhibitors in and outside the border of Vietnam as well as thousands of visitors, traders, importers, exporters and journalists from countries from all over the world.
Those huge numbers were part of the impressive achievement that VASEP (Vietnam Association of Seafood Exporter and Producers) and its partners determined to get via hard efforts and serious working attitude of all the people there.
Among the exhibitors at Vietfish 2015, Mekong Seafood Connection (Mekong), at its booth number 204, welcomed more than 1000 visitors, customers and long-term partners, who have been supporting and indispensible to Mekong's success so far.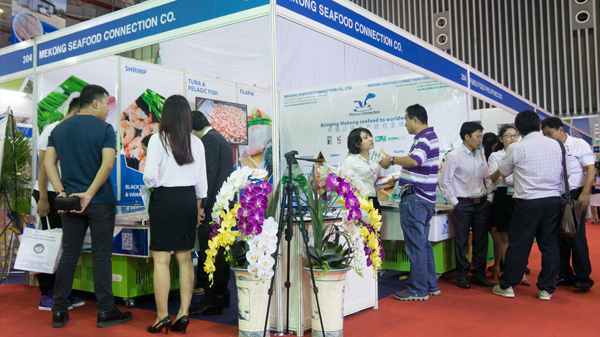 Exchanging information at Mekong Seafood Connection's booth No. 204
The expo was such a tremendous opportunity for Mekong to express its gratitude to its loyal long-term customers and partners for putting their trust in Mekong and its services and products over the past time.
The expo was also an open gate to the various seafood trends in Asia as well as other regions in the world. Mekong got directly in touch with the latest trends and demands for seafood products, especially those originated from Vietnam.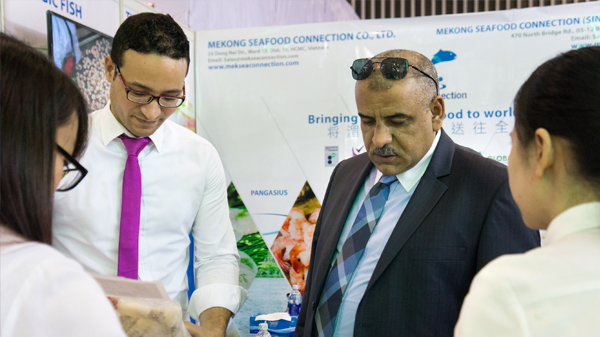 Visitors showing interest in Mekong's seafood samples displayed at the expo
Those demands and trends were clearly reflected via just under 200 inquiries Mekong received from regulars and new customers at the expo; among which pangasius remained to be the number one seafood product from Vietnam that most of the importers cared about and had huge demands for. China and Asian countries continued to be the largest markets for this typical product from Vietnam. Following pangasius, shrimp (including value added products) and pelagic fish (mostly tuna) respectively accounted for number 2 and number 3 positions. A small amount of inquiries was for squid, octopus and seafood mix products, which have recently been added to the company's product list. Mekong and its partners have also especially signed a number of  supplying contracts for shrimp and pangasius at the expo.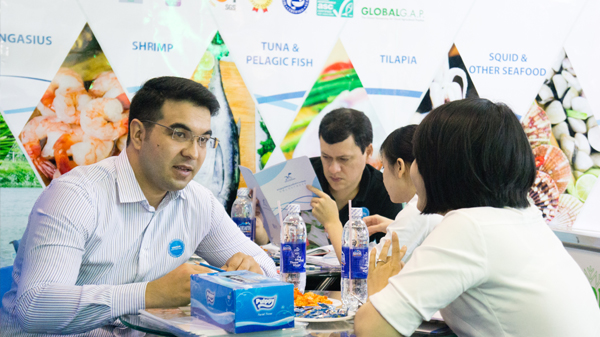 Receiving inquiries from visitors concerned with Mekong's products
Mekong is now urgently processing those inquiries to get the customers shortly those offers they need. Only good products and competitive prices from its partners are allowed to reach Mekong's customers and serve their business.
Looking back at what it has achieved from the expo, Mekong, with its strong belief, is heading towards for a better future, better services and better products in a larger playground in the frozen seafood industry.
Some pictures from VIETFISH 2015 expo: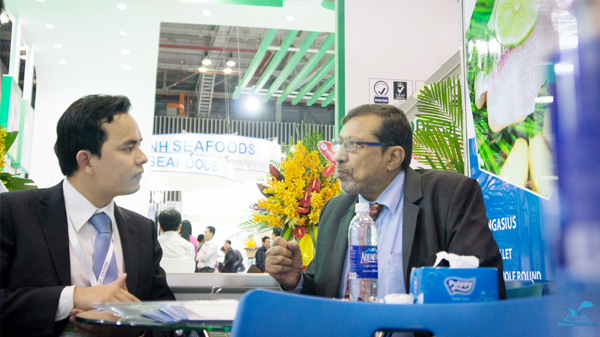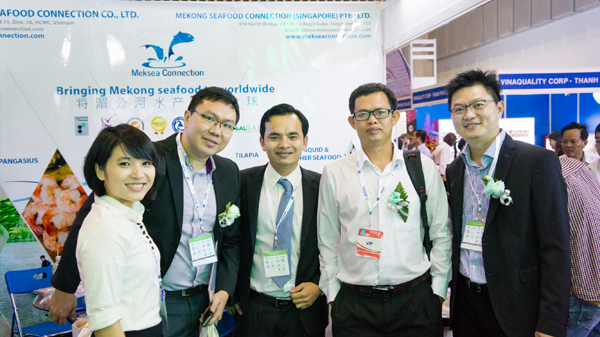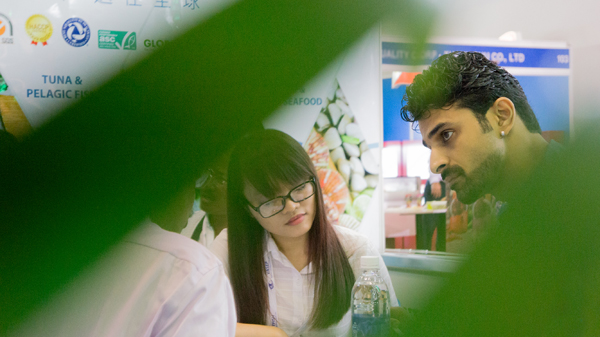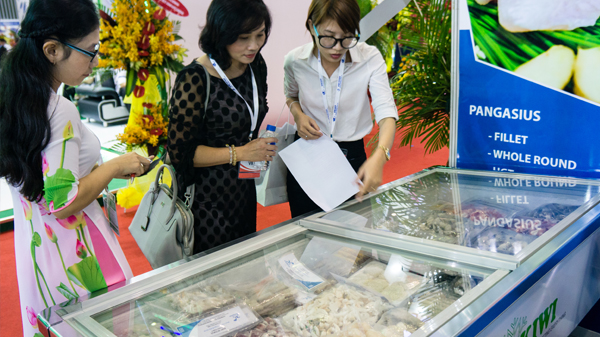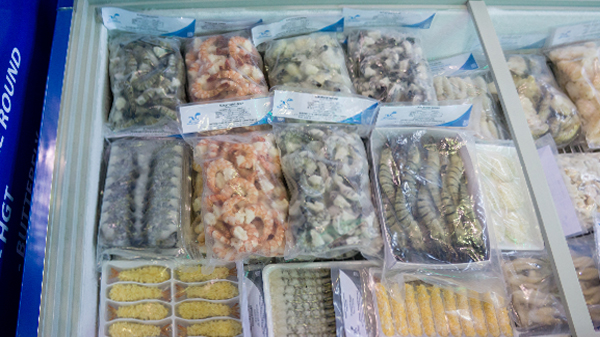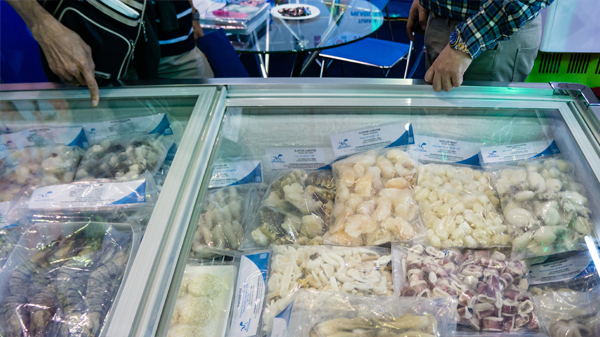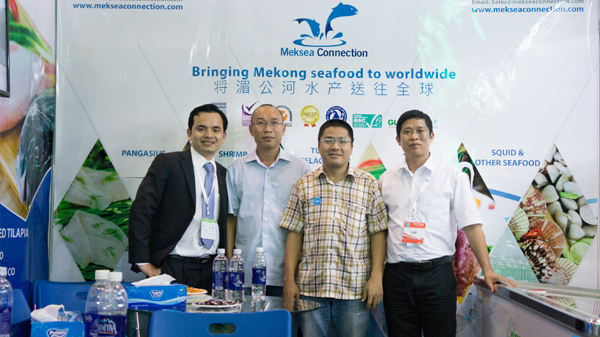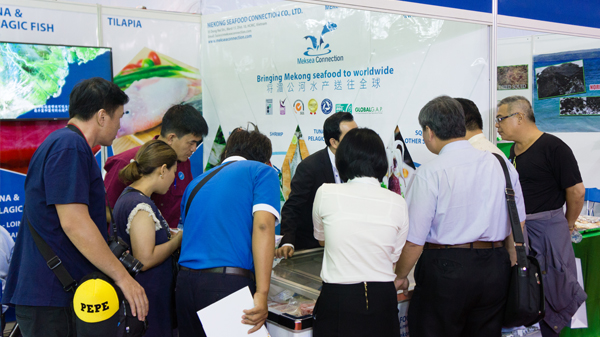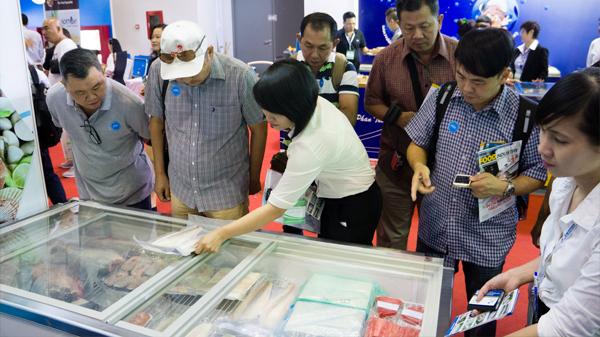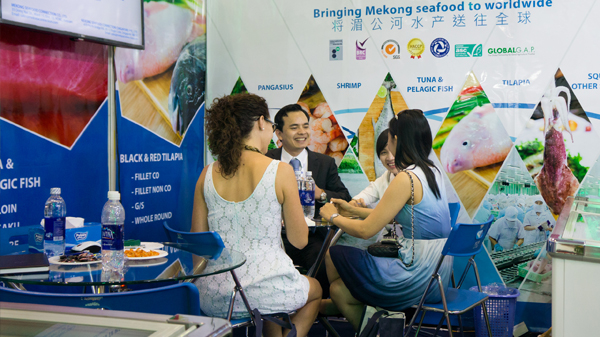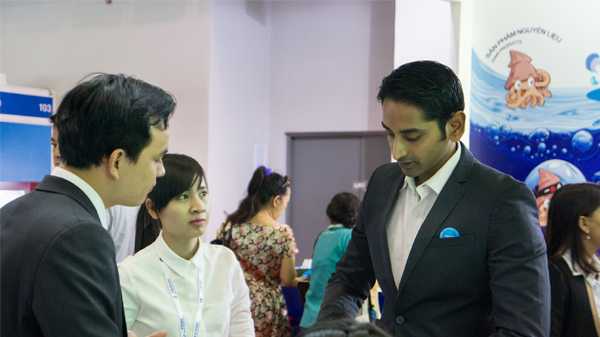 By MEKSEA Team.