JOIN Meksea in CFSE 2016: One Stop Seafood Source In Vietnam

China has long been Meksea's top export market in Asia with a wide range of products, namely Pangasius, Shrimp, Cuttlefish and Marine fish, delivered to our customers by both Chinese Sea ports and the Borders with Vietnam. Currently doing business with Meksea are large distributors of seafood in Beijing, Shanghai, Guangdong, Hangzhou with their distribution channels primarily focusing on restaurants and hotels chain where they only supply seafood products of premium quality and ensuring the food hygiene.
Continuing its previous years' successes and aim to bring our high quality seafood products to more and more whole sellers and distributors in China and other markets, Meksea to attend China Fishery & Seafood Expo 2016 from November 2nd to 4th, 2016 in Qingdao with the hall number E2-0802.
On this occasion, we would like to demonstrate our advantages as a top seafood distributor in Vietnam in terms of highest quality, the variety of products, competitive prices, shipment on time and professional customer service.
Let join us in this occasion and set up a meeting to find out more business chances together. We will be introducing to beloved Partners and Customers our best-selling of seafood products to Chinese market and other asian markets such as Hong Kong, Singapore, Korea, Malaysia, Philippines, originated Vietnam such as: Black Tiger and Vannamei shrimp, Pangasius, Cuttlefish, Marine Fish and value added items:
1. Black Tiger and Vannamei shrimp:

2. Pangasius:

3. Cephalopod: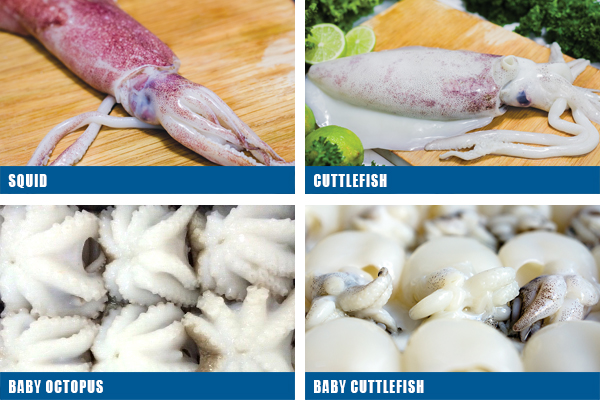 4. Marine Fish: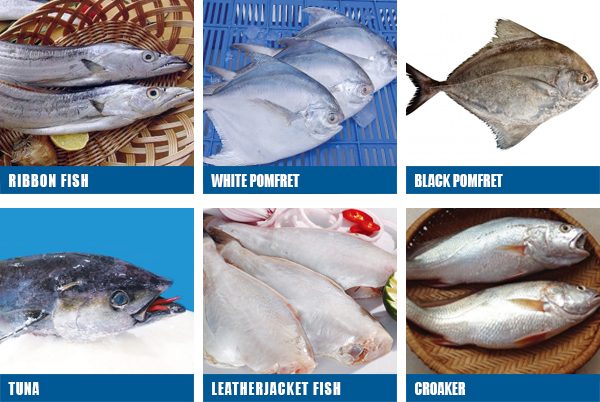 5. Value added items: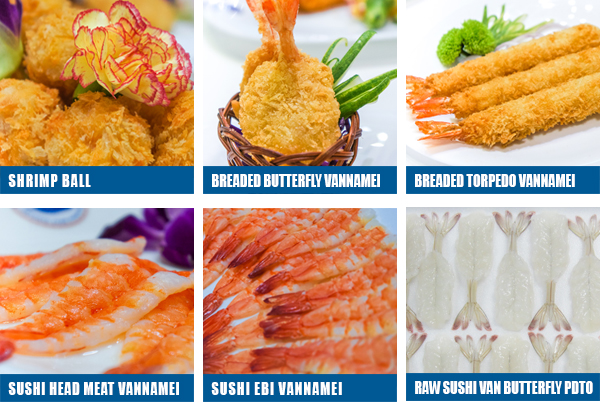 An invitation from The Board of Directors to beloved Partners and Customers: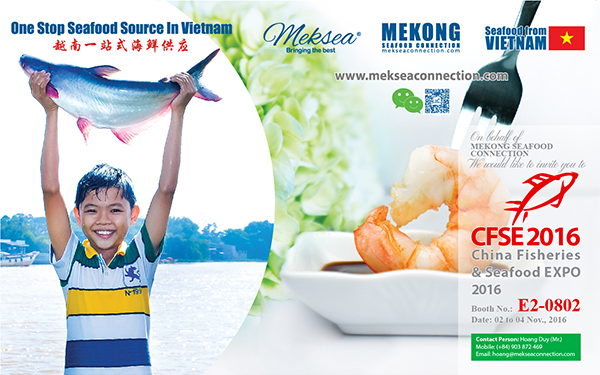 By Meksea Team.