CFSE 2015: Mekong's Representatives Visit And Work With Partners At CFSE 2015
China Fisheries and Seafood Expo – one the largest seafood expositions in the world, is held every year in Qingdao City, China. The year expo was organized from November 4th to 6th, 2015 with the attendance of around 1, 400 exhibitors and more than 25, 000 visitors from 96 countries and territories. On this occasion, Mekong Seafood Connection Co., Ltd delegated its representatives to visit and work with the company's partners during the expo's three days.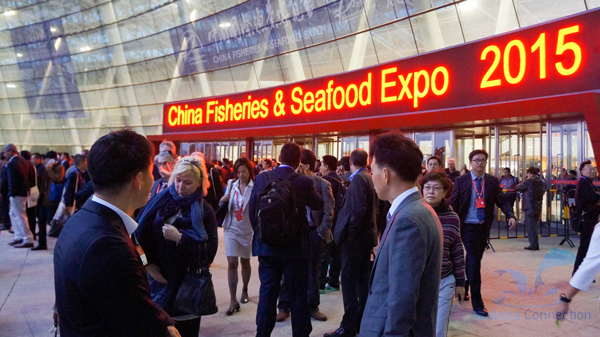 CFSE 2015 – China Fisheries & Seafood Expo 2015 was held at Qingdao International Exposition Center (QDIEC), China during Nov, 4-6, 2015 (Photo: MEKSEA Team).
China has long been Mekong's top export market in Asia with a wide range of products, namely Pangasius, Shrimp, Squid, Surimi, etc. Currently doing business with Mekong are large distributors of seafood in Beijing, Shanghai, Guangdong, Hangzhou with their distribution channels primarily focusing on restaurants, hotels chain where they supply seafood products of premium quality and ensuring the food hygiene. Widening the market share in China, as well as in Chinese – speaking territories and countries such as Hong Kong, Taiwan, Singapore, Malaysia, and so on in Asia- Pacific Area is the company's forthcoming goal. To make this goal come true, Mekong is continuously supplying its customers with better and better quality products to fulfill the customers' ever – increasing demands at reasonable prices.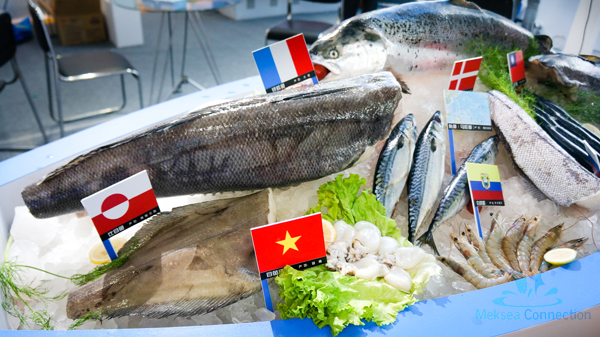 At the CFSE 2015, a wide range of seafood products were displayed! (Photo: MEKSEA Team)
In the short – term objectives, the company continues to maintain its presence at seafood expositions annually held in China, especially China International (Guangzhou) Fishery & Seafood Expo 2016 taking place from August 26th to 28th, 2016 and China Fishery & Seafood Expo 2016 from November 2nd to 4th, 2015. In its future, Mekong inclines to set up a representative office in China to enable its communication and transactions with its partners more conveniently and quickly.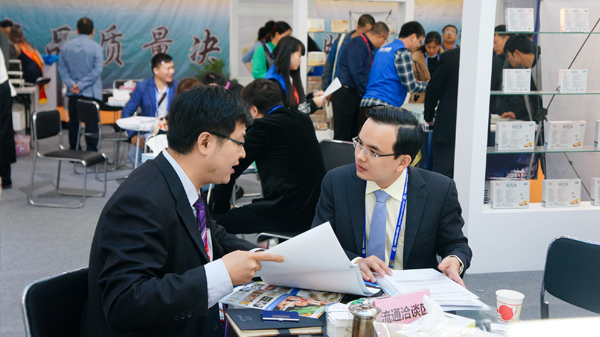 Mr. Hoang Duy – Commercial Director visited and worked with partners at the  CFSE 2015 (Photo: MEKSEA Team).
Below are some pictures of Mekong's representatives meeting up and work with its partners at CFSE 2015: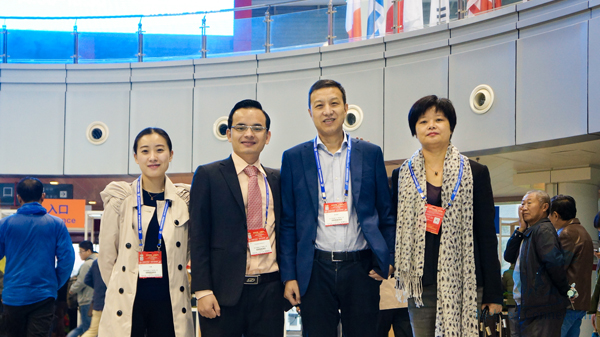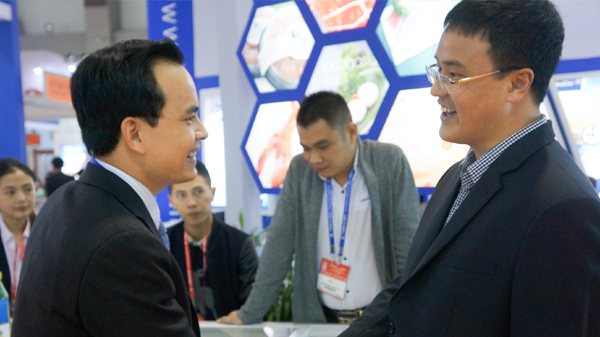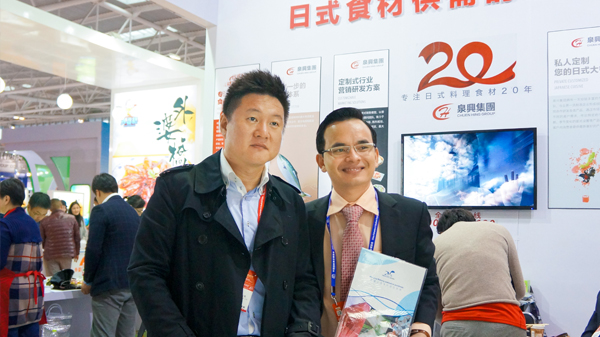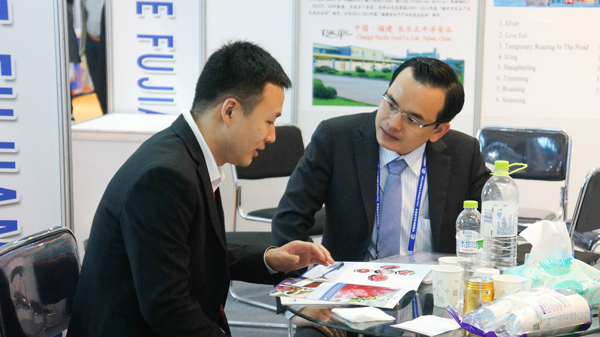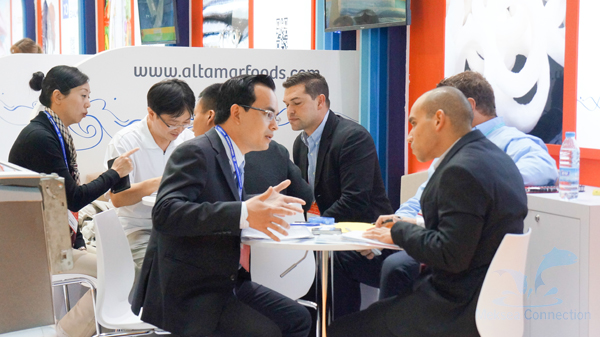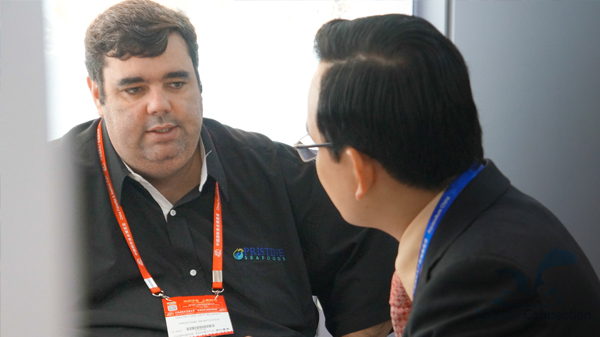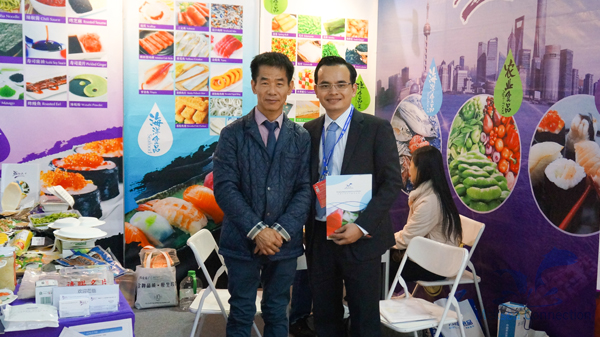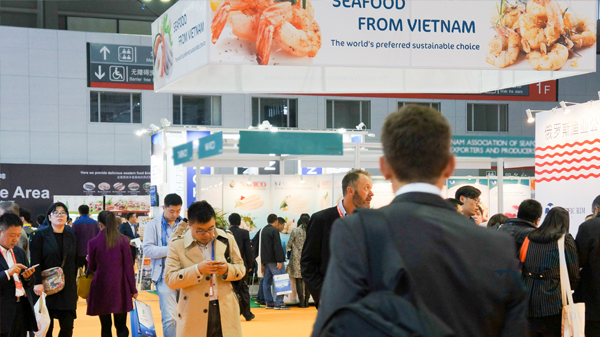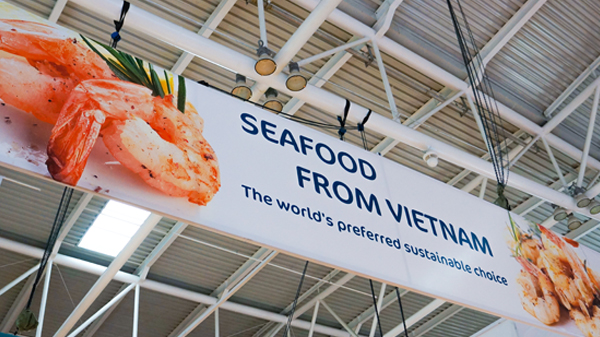 By MEKSEA Team.