Vietnam's pangasius exports to Germany continued to record positive growth
MEKSEA.COM – As of the first half of June 2023, Vietnam's pangasius exports to Germany continued to record positive growth.
Germany is one of the few markets that keep positive growth in the first months of 2023. As of 15th June 2023, Vietnam's pangasius revenue to Germany reached more than 17 million USD, increasing by 53% compared to last year, reaching 2.1% total revenue exports of Vietnam's pangasius exports.
In 2022, Germany is the 2nd largest pangasius importer from Vietnam in the EU, accounting for 14% of the share in the EU with nearly 30 million USD, up 169% compared to 2021.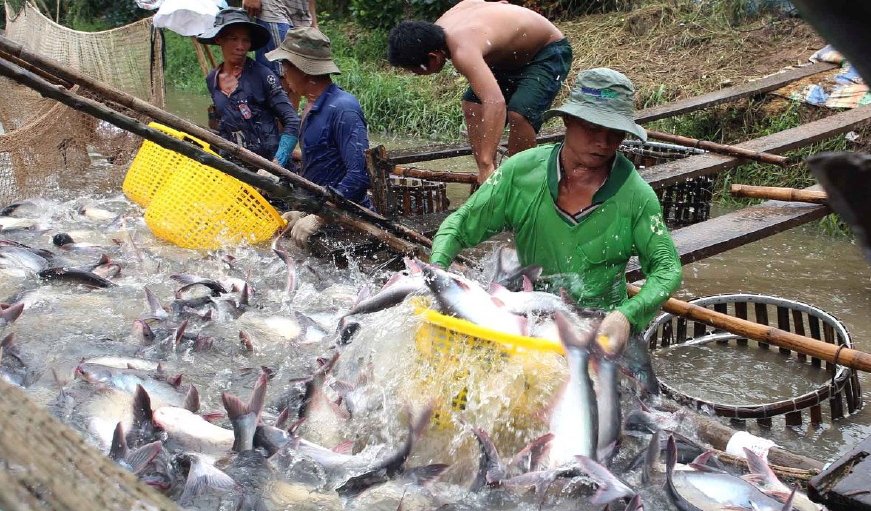 In June 2023, the inflation rate of this largest economy in Europe fell to 6.4%. Compared to May 2023, this figure has increased slightly due to the support measures taken by the German government, such as reducing fuel taxes to offset the high energy costs after the Russia-Ukraine conflict broke out or rolling out the tickets for public transport ended.
Inflation also changed the trend of this country's seafood consumption. Instead of consuming a lot of fresh/chilled seafood, Germans increased their consumption of frozen seafood to save costs.
Germany is one of the prominent markets in the EU that maintains a stable "performance" in importing Vietnamese pangasius. Inflation and inventories in Germany are expected to decrease gradually so that Vietnamese pangasius can maintain a positive growth rate when being sold to this market in the last months of the year.
Read more: Positive signs for Vietnam's shrimp exports to the US market
Meksea sends you the list of our best-selling products this week
---
Kindly please visit Meksea website to explore our pangasius products: https://mekseaconnection.com/product-category/pangasius/
Meksea always pays particular attention to product quality to secure each consumer's family member's health and set their mind at rest by bringing in true quality seafood products.
Are you looking for shrimp products for your sales plan 2023? Contact Meksea right now for the best offers.
---
By Hayati (Meksea Team)
(hayati@mekseaconnection.com)
(Reference: VASEP)
If you found this topic interesting, please click the Like button below, so we may continue to expand this topic. Leave a comment with your thoughts for the author team to discuss