VIETFISH 2016: Think Quality And Variety – Think Mekong Seafood Connection
Vietnam Fisheries International Exhibition (Vietfish) held every year is among top worldwide seafood expositions, and the largest one in Vietnam. This year, the exposition took place from August 3 to 5, 2016 at Saigon Exhibition & Convention Center (SECC) located at 799 Nguyen Van Linh Str., District 7, Ho Chi Minh City, gathering over 200 exhibitors from Vietnam and other countries in the world, and appealing to almost 30,000 domestic and overseas visitors.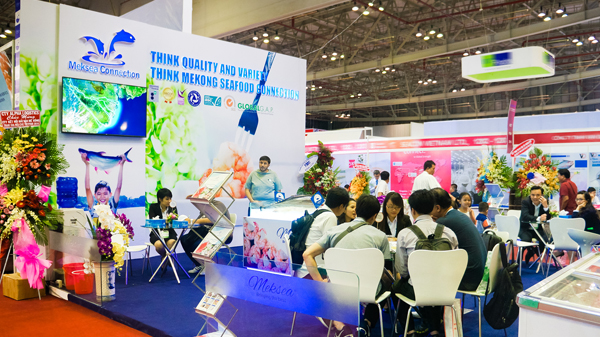 Meksea's Booth at Vietfish 2016 (by Meksea Team)
Continuing its previous years' successes, Mekong Seafood Connection Co., Ltd (Meksea) maintained its present at Vietfish 2016 with the booth numbers 1001 – 1002 – 1101 – 1102 showing a larger and more professional scale, getting closer to modern exhibiting trends, evenly matching large seafood corporations in the world. During the 3 exhibition days, Meksea welcomed more than 1,000 visitors and received over 200 inquiries from customers worldwide. This year, Meksea's partners mainly came from Malaysia, Korea, China, Hong Kong and European countries.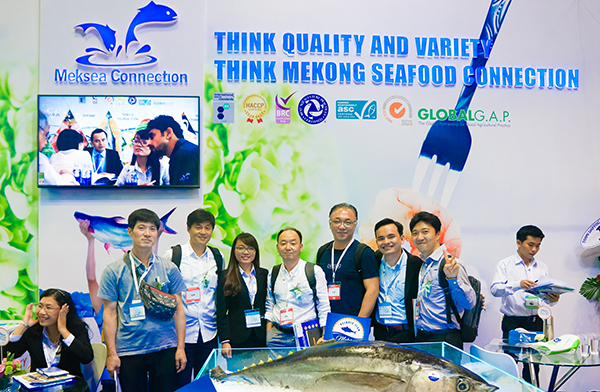 Meksea and its customers at Vietfish 2016 (by Meksea Team)

Think Quality And Variety – Think Mekong Seafood Connection
With the motto Bringing Mekong Seafood To Worldwide, Meksea is proud to be a leading prestige distributor in Vietnam. Besides supplying primary products such as Pangasius, Shrimp. Pelagic Fish;Meksea has been proving itself as an appealing partner to domestic and overseas seafood businesses, due to its strategic cooperation with more than 50 competent seafood manufacturers complying with international standards to meet diverse  market demands for such products Squid, Octopus, Clam, Scallop, Frog Legs And Value Added Products. Thanks to the ability to supply a wide range of seafood along with the commitment to the quality of products and services, Meksea helps its partners save time and purchase expenditures.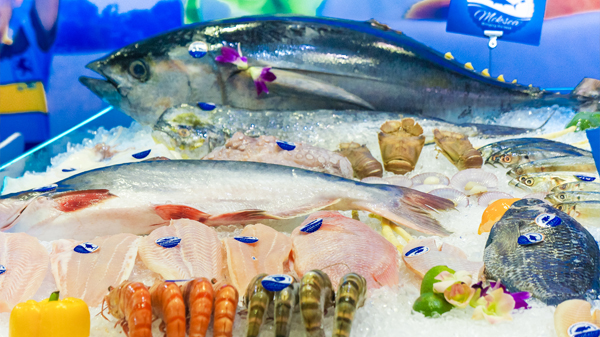 Meksea introduces its quality products  at Vietfish 2016 (by Meksea Team)
Mekong Seafood Connection – Your Connection To Success
The expo was also a great occasion for Meksea with its partners and manufacturers to discuss plans of boosting exports and expanding markets in the coming time; especially when Vietnamese seafood has been having many opportunities to grow and develop better since Vietnam became a member of important trade agreements in the world, namely TPP, FTA and AEC.
On the occasion of Vietfish 2016, Meksea would like to express its sincere thanks to partners for their trust and support during the past time. In the near future, we deeply hope to expand and tighten our connections with not only Manufacturers, Customers but also Individuals And Organizations inside and outside Vietnam to raise the prestige, quality and success for Vietnamese seafood on the global market.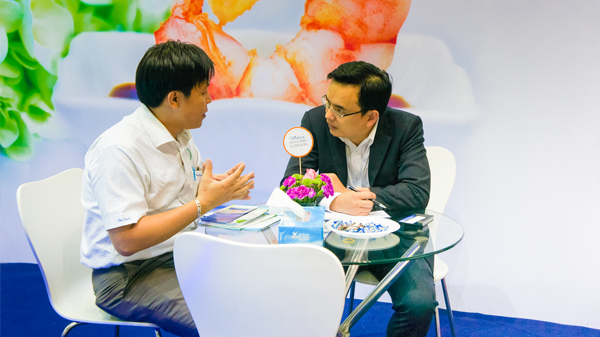 Meksea works with suppliers' representatives (by Meksea Team)
Below are some pictures of Meksea's activities at Vietfish 2016: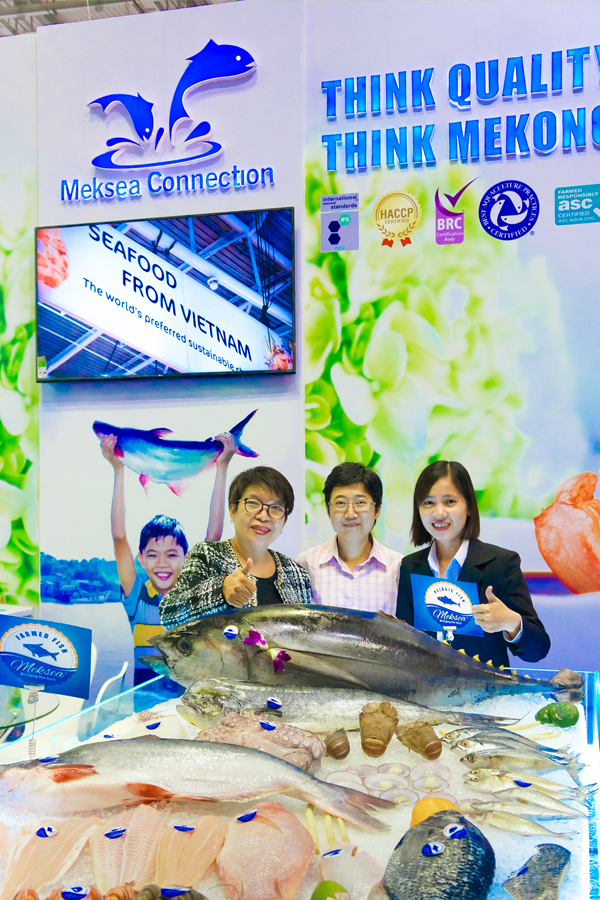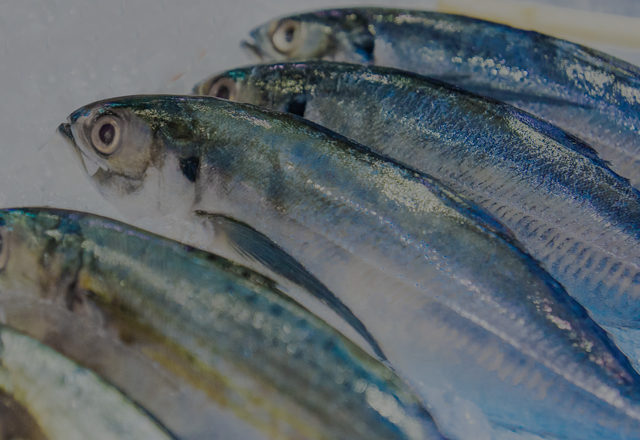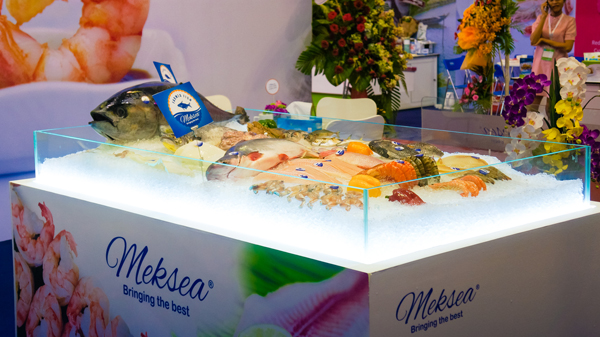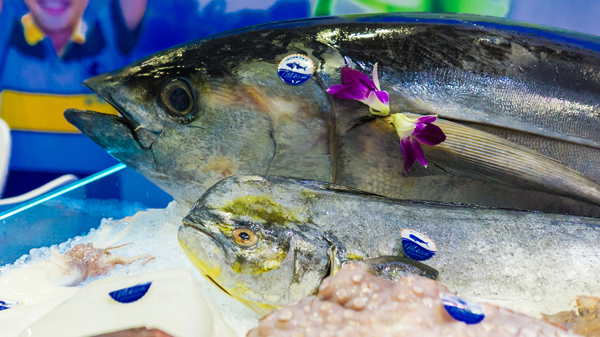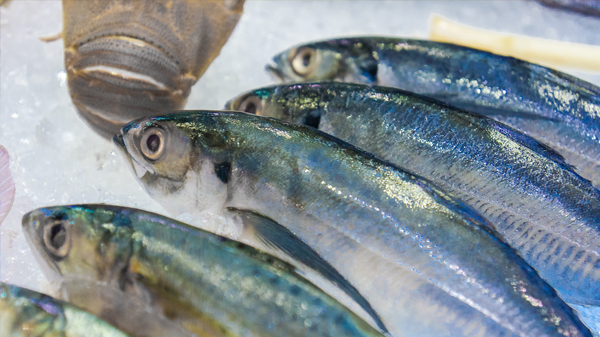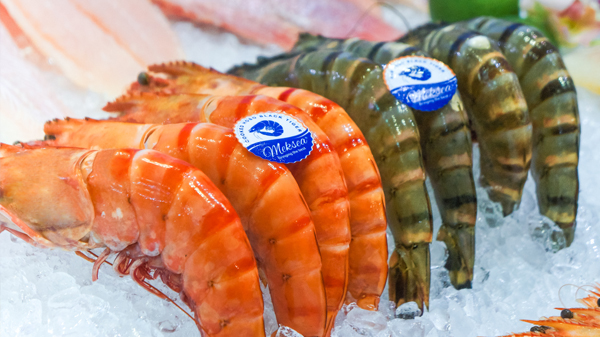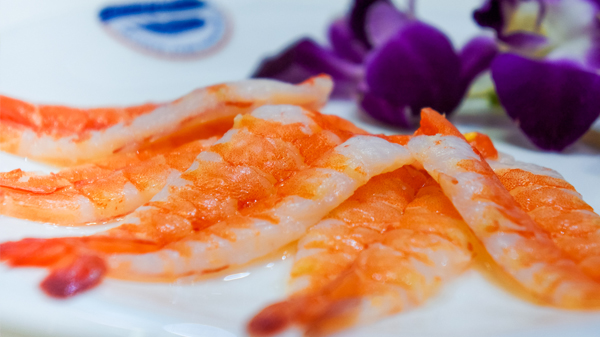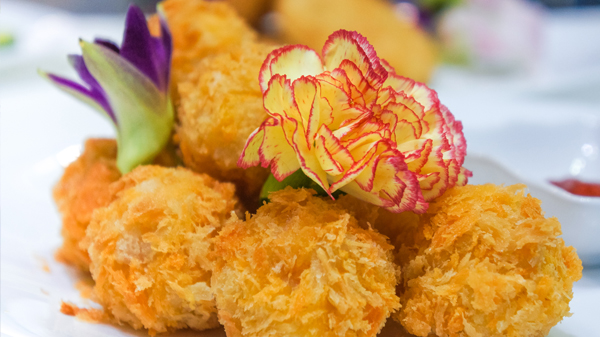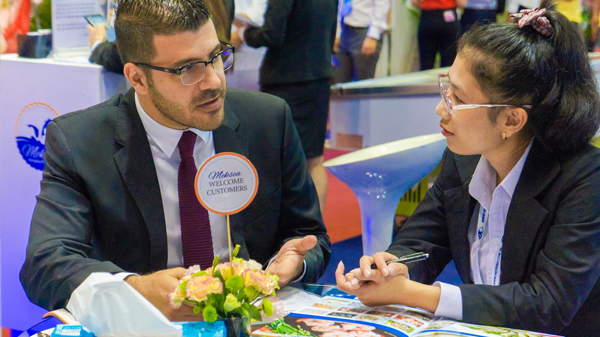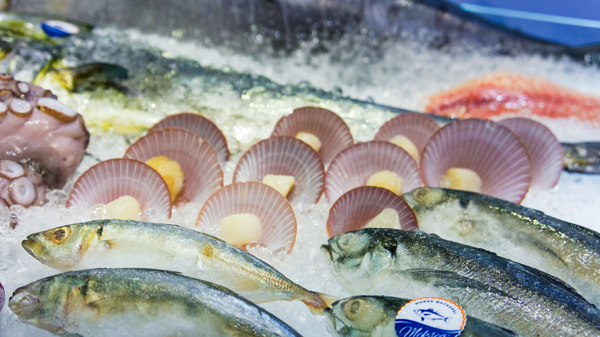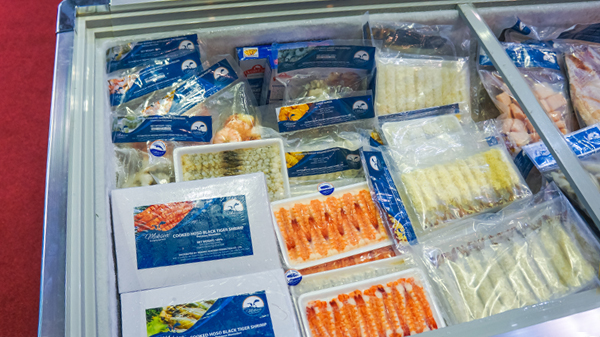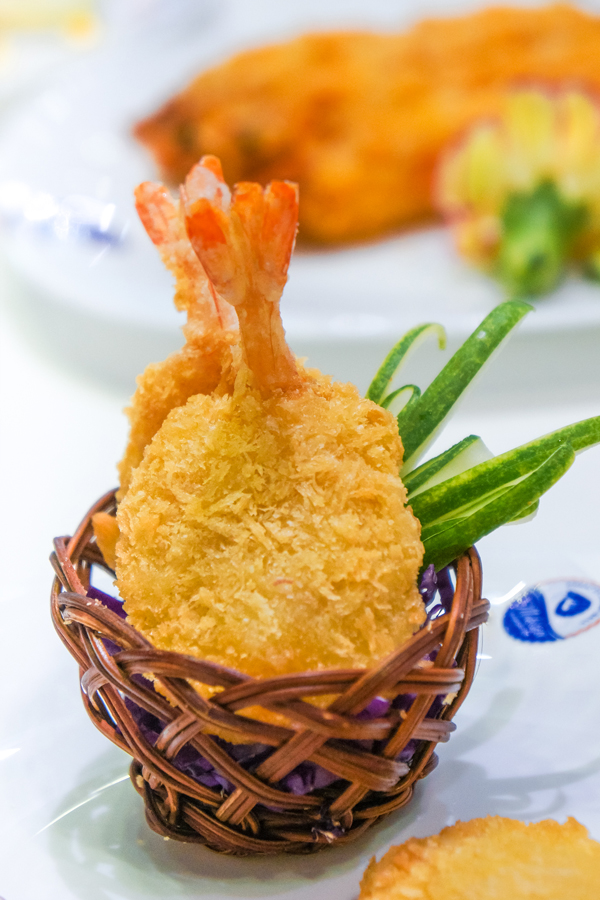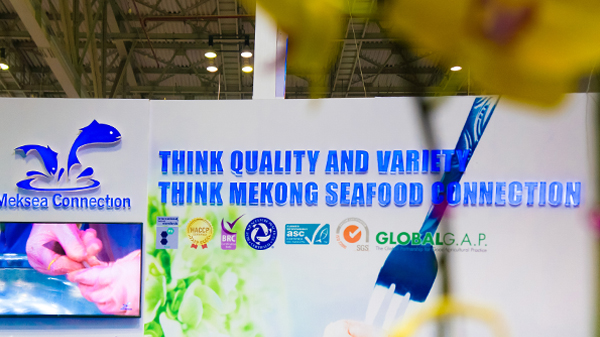 By Meksea Team.
Email: sales@mekseaconnection.com