The situation of Seafood in Vietnam – from March 6th to 18th, 2017
– Pangasius price has been moving up in the Mekong Delta. Material price is collected at around 26,000 VND/ kg (equivalent to 1.14 USD/ kg). Despite this price hike, there is not much mature fish for production. Some processing plants have been operating at only 40 – 60% of their capacity because of the material shortage.
Please read more at http://www.vnpangasius.com/en/5-news/158-pangasius-fish-price-increases-in-mekong-delta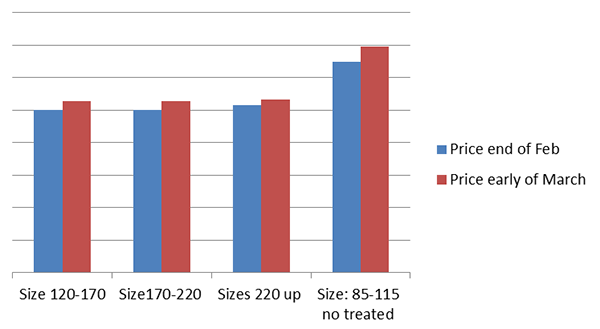 Price comparision between late Febbruary and Early March, 2017
– The price fluctuates within 2 or 3 days, which is why most of the panagsius suppliers now cannot keep an offer valid for more than 3 days. This high price trend is predicted to continue next week with a raise of at least 0.05 USD/ kg.
– Recommended sizes for fillets: small sizes such as 170grams/ piece downward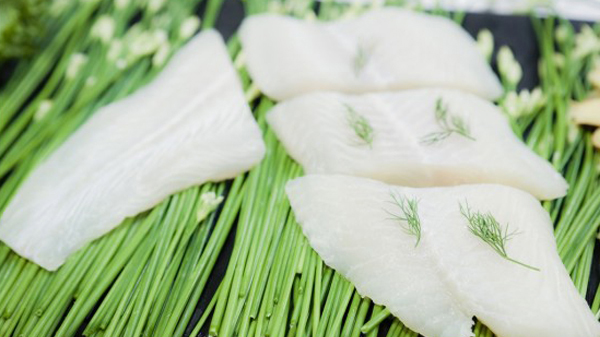 If you are planning to place your pangasius orders, you should study and confirm them as soon as you find them suitable for your business.
2. Shrimp
– Black tiger shrimp season is starting shortly by the end of this March. Extensive black tiger shrimp is harvested from 15th to 22nd monthly. Material is available more for all sizes, especially big ones. However, shrimp price has not dropped down.
– Material for vannamei shrimp is slightly better. Plants could take orders for all sizes. Yet, vannamei shrimp of big sizes (such as 16/20) is still short. Vannamei shrimp season starts late this year, which is in early April. Chinese and Indian vannamei shrimp season also starts around this time. Its price is still high currently.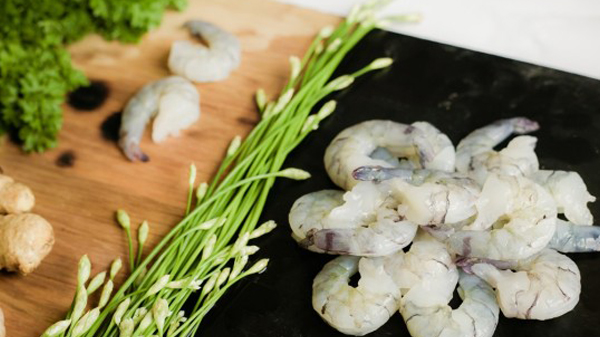 Therefore, to get good prices, please place you order with ETD in May.
3. Tuna
– Fresh tuna boats will be coming back to land within this week and offers for fresh tuna will be ready from next week March 13th, 2017
– Frozen tuna price remain stable. Offers can be given at almost the same prices as this time last year due to factories stocking frozen loins for their production.
– For markets working with vitamin treated tuna to retain good red color without using CO treatment, our offers are ready to be sent out.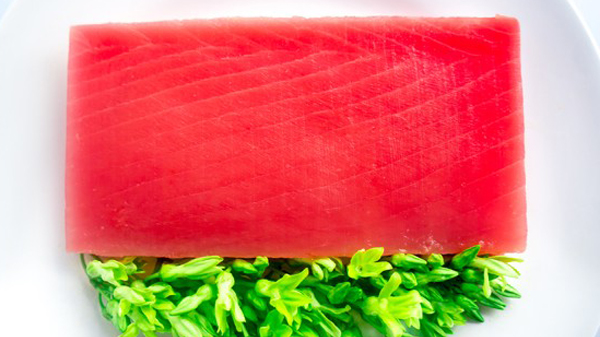 If you are looking for vitamin treated tuna, please contact us for offers.
4. Other pelagic fishes
– Season: Pelagic fish's season started. Quantity is abundant now, especially for small pelagic fishes such as round scad, layand scad and bullet tuna.
– Large pelagic fishes such as mahi mahi, marlin and swordfish are not much in quantity as they usally come together with tuna. Offers are, therefore, not competitive due to strong demands from several markets, especially US and European countries. Compared to last week, mahi price has moved up by 5 to 7 %.
– Prices: Even though with the season coming, prices are believed not to be going down as the catch of wild caught fish is getting less and less.
Recommended pelagic fish products:
Round scad (Decapeterus maruadsi) 8-12, 12-14, 14-18 pieces/ kg
Layang scad (Decapterus macrosoma) 8-12, 12-14, 14-18 pieces/ kg
Bullet tuna (Auxis Rochei) 2-4, 4-6, 6-8 pieces/kg
Indian mackerel, Yellowstripe scad
Barramundi
5. Cephalopod
– Prices of squid, octopus, and cuttlefish have not improved as expected after first landings of Vietnamese fishermen though catching season started.
– Plants still concentrate on completing their pending orders and cannot receive more orders these days. Addtionally, prices remain high.
– Octopus:
One skin: There is not much material of small sizes: 40/60, 60/80, 80 up. Price is still high as last months, and has increased by 10% now compared with last October.
Double skin: Material is much more than one skin octopus. Sizes such as U/5, 5/15, 16/20, 26/40, 40/60 and 60 up are available but prices are not competitive.
Cuttlefish and squid of big sizes are available. Cuttlefish fillet is also a good choice now.
Recommended products:
Cuttlefish whole or whole round of big sizes U/2, U/4, U/5, U/10 pieces/ kg
Cuttlefish fillet of sizes U1, 1-2, 2-4 pieces/ kg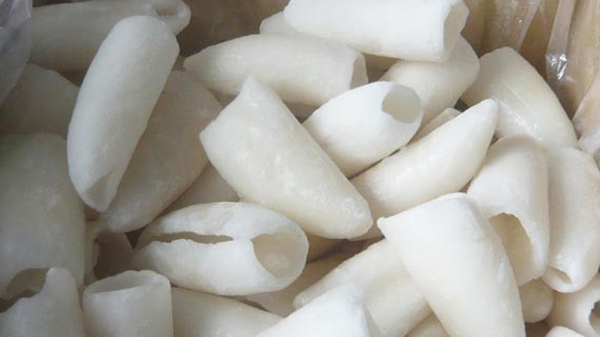 6. Clam
– The weather is forecasted to continue with complicated movements, especially the temperature variation between day and night and high salinity. These are the adverse factors affecting the growth and development of clams. Currently clams are dying in several areas leading to the risk of raw material shortage for export.
Whole shell white clam (Meretrix Lyrata)
Available sizes are: 40/60, 60/80, 60/90, 70/90, 80/100, 80/110 pieces/kg
Whole shell brown clam (Meretrix Lyrata)
Available sizes are: 40/60, 60/80, 60/90 pieces/kg
Yellow clam meat (Paphia Undulata)
Available sizes are: 700/1000, 1000/1500; 1500/2000 pieces/kg
White clams Meat (Meretrix Lyrata)
Available sizes are: 500/700, 700/1000 and 1000 up pieces/kg
Whole shell brown clam can be combined maximum 10% in total quantity of a 40 feet container.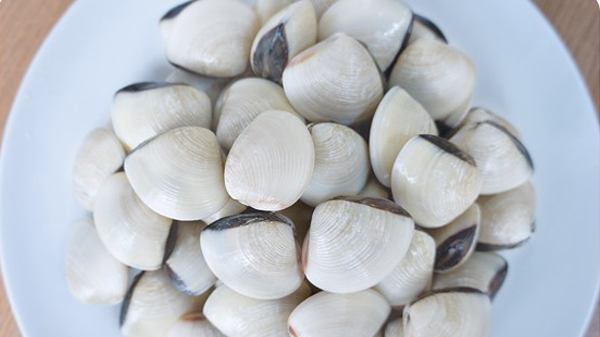 Because of this material shortage, plants only produce upon orders placed. Currenty prices are better than last month. This is now the best time to place your order.
7. Other seafood items
We are having good prices for:
Frog legs
Mantis shrimp
Catfish
Scampi (fresh water shrimp)
Black tilapia
Red tilapia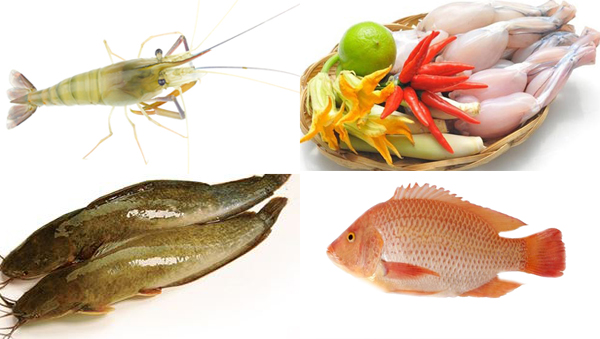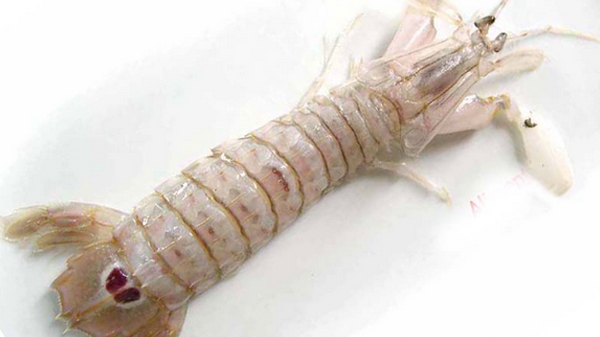 By Meksea Team.