Recruitment Annoucement – Possition: International Sales, International Purchaser, QC inspector, General Accountant
MEKONG SEAFOOD CONNECTION (MEKSEA)
(A member of MEKONG FOOD GROUP)
RECRUITMENT ANNOUCEMENT
Due to the expansion demand, Mekong Seafood Connection needs to recruit the following positions:
– International business staff for seafood: 06 person – Experienced in international seafood business, English proficiently, preferably in Chinese.
– International Purchaser: 01 person – Experienced in International Seafood Business, English proficiently.
– QC inspector: 01 person – experienced in quality inspection of aquatic products.
– General Accountant: 01 person, Female – Require 1 to 2 years of experience.
What will you do?
– Seeking for potential customers internationally
– Taking care of customers, introducing them company's products
– Carrying out international seafood trade
– Negotiating prices with customers and suppliers
– Taking customers to farming areas and processing factories in Vietnam
– Attending international seafood expos at which the company has booths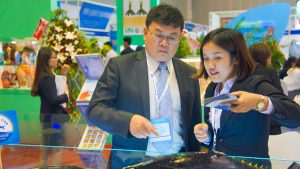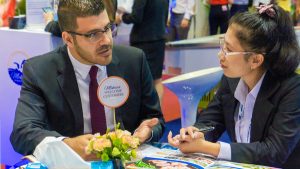 Your benefits?
– Basic salary: deal
– Reward: Earn profit per order according to company regulations.
– Working Regulations: joined all the regimes as prescribed by law.
– Benefit: Bonus; Domestic and international travel; attend international fairs; Health care; Paid leave.
– Allowance: According to company regulations.
– Promotion: Created many opportunities for promotion and career development.
– Probationary period: 2 months.
Working place: District 9, Ho Chi Minh City.
What are you good at?
1. Requirements:
– Females: from 22 to 28 years old
– Degree holders in International Trade or other majors, assuming to be suitable for this post
– Being quick-witted, creative, able to work under pressure, fond of business.
– Proficiency in English, those who can use Chinese/ Spanish/ Japanese would be preferred.
– Experience in international trade would be a plus (especially seafood)/ or candidates would be trained by the company.
2. Required documents
Only applying documents online submitted are acceptable
– One Covering letter
– One Curriculum vitae
– Family record book (one scanned copy)
– Identity card (one scanned copy)
– Academic record sheet (one scanned copy)
– Relevant degrees, certificates (scanned copies)
Early applications would be highly preferred.
– Applying ways: online or in person
– Applying address: Address: No. 9 – 15th Street, Khang Dien Residential Area, Phuoc Long B Ward, District 9, HCMC, Vietnam
(All the documents submitted must be copies, notarized ones are needless. Completing required documents after successful interviews is essential.)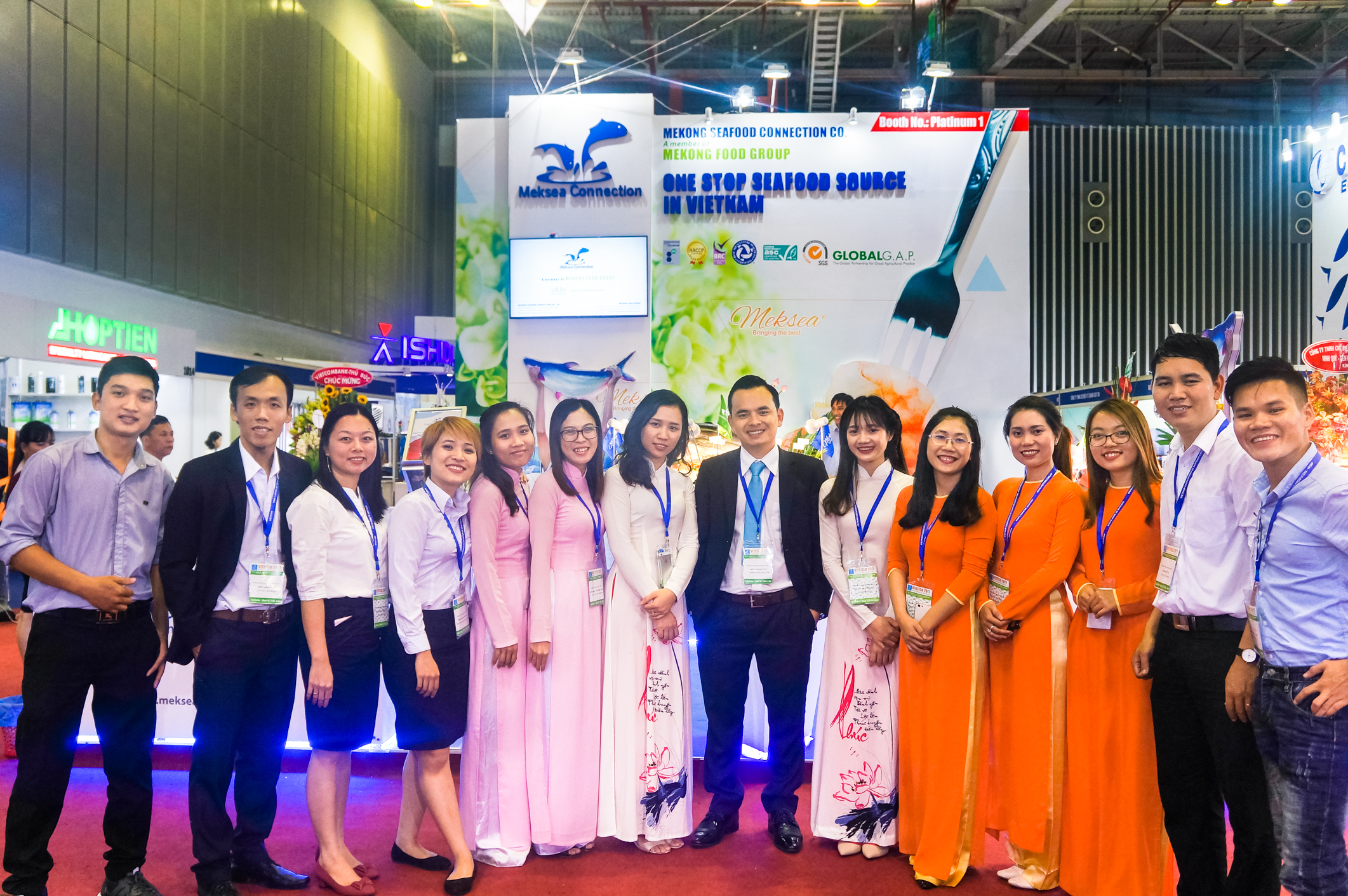 About Meksea Connection:
From the beginning…
Mekong Seafood Connection (MEKSEA) was set up in 2010 in the knowledge that Vietnamese seafood though among the top richest sources still has not made its name popularly known for the variety and quality to consumers worldwide.
We understand the shortest way to get Vietnamese seafood to the top ranks of the world is through the connection of various strengths from individual, capable producers by international standards and strictest control on quality and sustainability. On top of that is the commitment to more and more professional services so that customers from any corner of the world could put their trust into each order they place.
Up to now and future
After six years of driving Mekong Seafood Connection in that direction, we are now proud that MEKSEA has been gradually gaining its name as a top prestige distributor in Vietnam having full manufacture cooperation with more than 50 most competent factories located across different material areas throughout Vietnam producing a full range of seafood to export to over 80 markets in the world.