Did you know: Why shrimp is good for your health?
MEKSEA.COM – Shrimp is a beloved seafood known for its distinctive, delicious flavor and rich nutritional content. Let's explore the nutritional value of shrimp and important considerations when consuming it!
Shrimp is a common ingredient in family dishes and is used in various delicious recipes that many people adore. Shrimp is packed with essential nutrients, but it's important to consume it correctly to avoid potential risks. Let's delve into the nutritional benefits of shrimp and important eating guidelines.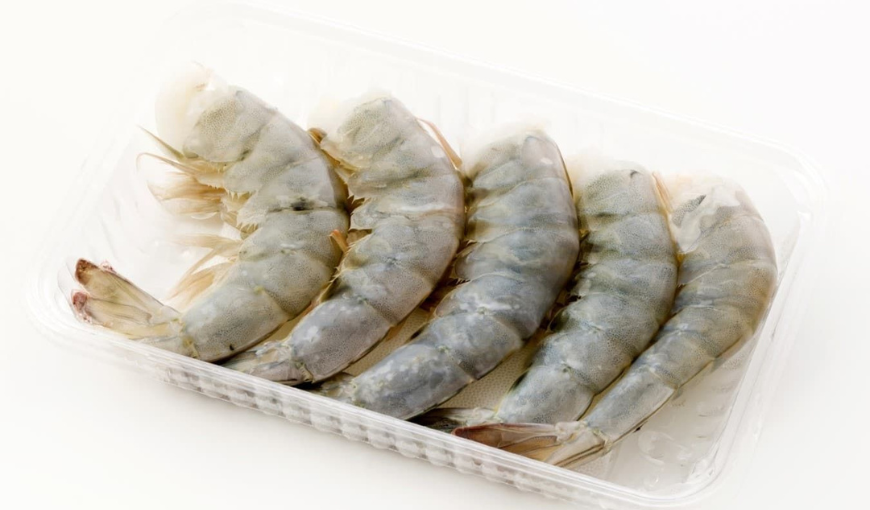 Abundant Protein Source
Shrimp is one of the few foods that provide a substantial amount of nutrients while being low in calories. The content of nutrients, especially protein, in shrimp is remarkably high. In 100g of fresh shrimp, you can find approximately 18.4g of protein. Moreover, the protein in shrimp is of high quality and is beneficial for overall health. Therefore, aside from sources like milk, eggs, or fish, shrimp is a top protein provider you should definitely consider.
Rich in Vitamin B12
Shrimp is a leading source of vitamin B12. In 100g of shrimp, there is about 0.0115mg of vitamin B12. This makes shrimp the go-to food when your body is deficient in vitamin B12 and requires immediate supplementation. Vitamin B12 plays a crucial role in energy metabolism, nucleotide and protein synthesis, among other vital functions. A deficiency in vitamin B12 can lead to symptoms such as chronic fatigue, dizziness, and muscle weakness.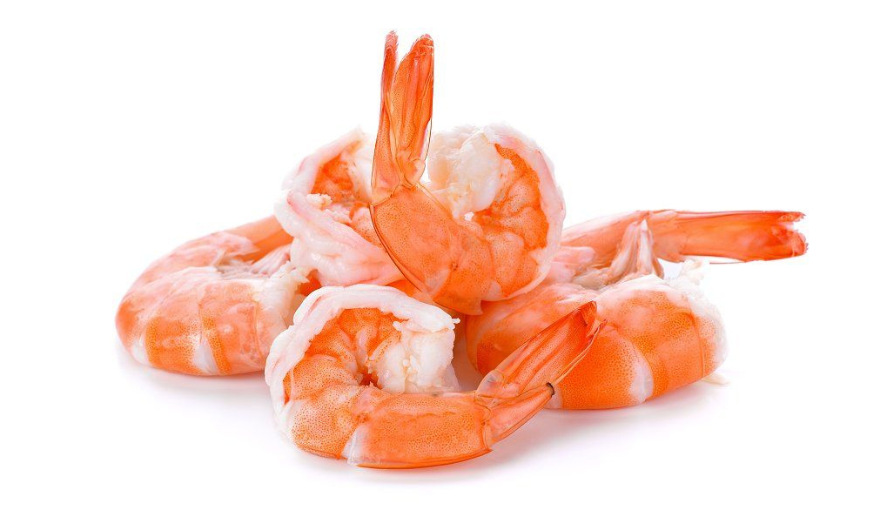 Abundance of Omega-3
 The omega-3 fatty acids found in shrimp are highly beneficial for the body, especially for young children. Adequate omega-3 intake in children can improve memory and significantly enhance brain development. In adults, omega-3 helps combat depression, and fatigue, and promotes healthy, radiant skin.
Calcium Supplementation
 Shrimp contains a substantial amount of calcium, with approximately 200mg of calcium per 100g of shrimp. Therefore, it's accurate to say that shrimp is one of the leading foods for calcium supplementation. It's important to note that the primary source of calcium in shrimp is concentrated in the meat, legs, and tail, rather than the shell, as commonly believed. Calcium has long been recognized as an essential element in promoting a robust bone and joint system. Calcium deficiency can lead to issues like osteoporosis, joint inflammation, or, in severe cases, heart disease.
Cancer Prevention
Although seldom mentioned, shrimp contains selenium, a compound known for its ability to prevent cancer by inhibiting the development of cancer cells. In 100g of shrimp, you will supply your body with over one-third of the daily recommended selenium intake. This selenium compound facilitates the elimination and excretion of heavy metals from our bodies.
Meksea sends you the list of our best-selling products this week
---
Kindly please visit Meksea website to explore our shrimp products: https://mekseaconnection.com/product-category/shrimp/
Meksea always pays particular attention to product quality to secure each consumer's family member's health and set their mind at rest by bringing in true quality seafood products.
Are you looking for shrimp products for your sales plan 2023? Contact Meksea right now for the best offers.
---
By Hayati (Meksea Team)
(hayati@mekseaconnection.com)
If you found this topic interesting, please click the Like button below, so we may continue to expand this topic. Leave a comment with your thoughts for the author team to discuss