Canadian market becomes one of the potential markets of Vietnam's seafood
MEKSEA.COM – According to Vietnam's trade counselor in Canada, seafood is one of the 9 largest export turnovers of Vietnam to Canada. It is worth mentioning that 2022 marked a milestone for the first time that Vietnam's seafood exports to Canada surpass 200 million USD.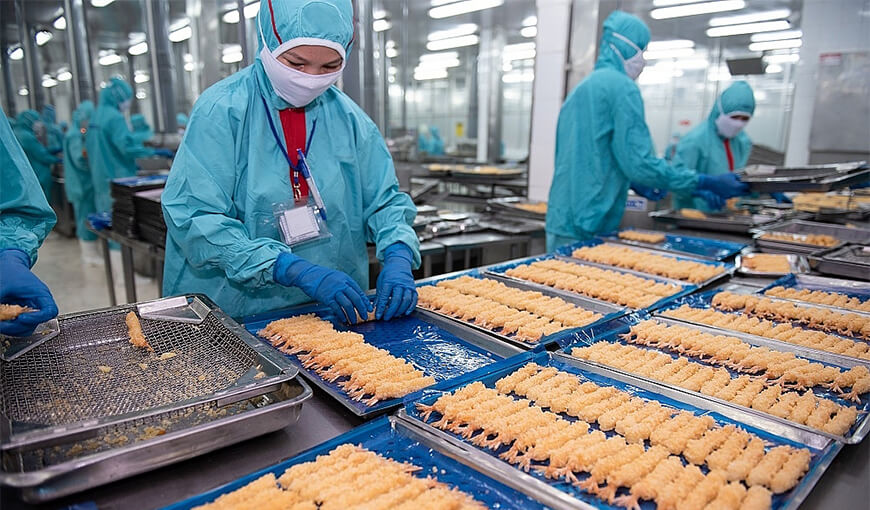 In the period 2012-2021, Canada's seafood imports were 2 billion USD/year, main products are frozen fish fillets and shrimp. In 2021, Canada's imports spiked to nearly 2.7 billion USD due to disruptions in domestic production and social distancing regulations, and high prices for Canadian export seafood in the market.
In the first nine months of 2022, Vietnam's seafood exports to this market increased sharply by 56.5% over the same period in 2021, Vietnam became the third largest exporter to Canada. Currently, every year, Vietnam exports about 160 million USD of seafood products to this country.
Vietnam's processed seafood also recorded a growth of 43.6% over the same period in 2021 and increased by 13% of the Canadian market for this product group in the first 9 months of 2022. As a result, in 2022, Vietnam's processed seafood export to Canada reached over 110 million USD.
For processed shrimp products, Vietnam is the strongest country in terms of breaded shrimp products, shrimp balls, seafood spring rolls, and frozen shrimp. Vietnam holds a 25% market share in Canada for this product group.
For canned fish, now Vietnam's exports to the market have increased by 445% compared to before 2018. Currently, Vietnam is the 5th largest exporter of canned goods to Canada.
Read more: ASEAN is one of the potential markets of Vietnam's pangasius
Meksea sends you the list of our best-selling products this week
---
Kindly please visit Meksea website to explore our shrimp products: https://www.mekseaconnection.com/product-category/shrimp/
Meksea always pays particular attention to product quality to secure each consumer's family member's health and set their mind at rest by bringing in true quality seafood products.
Are you looking for shrimp products for your sales plan 2023? Contact Meksea right now for the best offers.
---
By Hayati (Meksea Team)
(hayati@mekseaconnection.com)
(Reference: VASEP)
If you found this topic interesting, please click the Like button below, so we may continue to expand this topic. Leave a comment with your thoughts for the author team to discuss