Vietnam's tuna exports to the Middle East increased by 40%
MEKSEA.COM – According to statistics from Vietnam Customs, the Middle East is the third largest tuna import market from Vietnam, after the US and EU. In the first 8 months of 2022, Vietnam's tuna exports to this market block increased by 40% over the same period in 2021, reaching nearly 66 million USD, reaching the highest level in the past five years.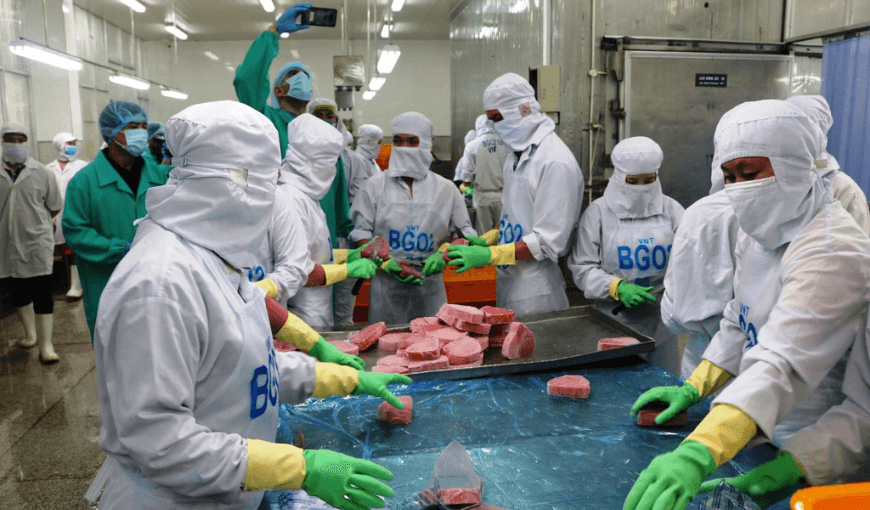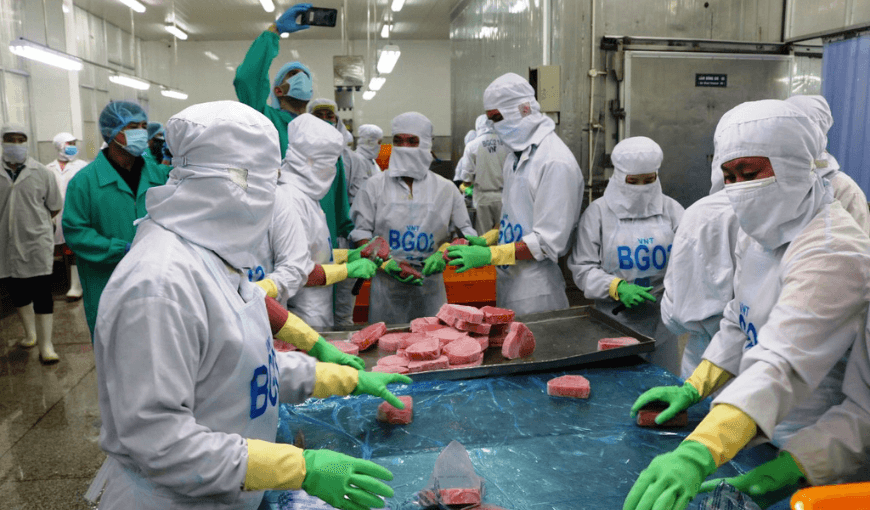 There are 15 countries in the Middle East importing tuna from Vietnam, of which Israel and Egypt are the two largest importers of Vietnam's tuna in recent years. Notably, Israel and Saudi Arabia are the 4th and 5th largest tuna import markets from Vietnam in this period. In particular, Vietnam's pangasius exports to Saudi Arabia tend to increase, with a growth of 3-4 figures over the same period.
Currently, Middle Eastern countries mainly import frozen tuna meat/loin products, code HS0304, accounting for 50% of the total value of tuna exports to this market, followed by canned tuna accounting for 28%, and Other processed tuna with HS16 code accounting for 22%.
In the Middle East market, Vietnam is the third largest tuna supplier after Thailand and Indonesia. However, currently, the price of tuna imported from Thailand is higher. Besides, to reduce dependence on supply from this country, Middle Eastern importers are tending to import tuna from other countries and Vietnam is one of the best choices.
Read more: The bright picture of Vietnam's tuna exports to Egypt
Meksea is ready for your upcoming Xmas and New Year 2023 orders. Contact Meksea Customer Service Team for priority orders and the best deals.
Meksea sends you the list of our best-selling products this week
---
→  CO Tuna saku, skinless, boneless

→  CO Tuna Steak, skin on, boneless

→  Tuna steak, skinless, boneless, bloodline off

→

  Tuna loins Skin on, boneless, bloodline off

→  Tuna steak skin on, bone-in, bloodline on
Kindly please visit Meksea website to explore our tuna products: https://www.mekseaconnection.com/product-category/tuna/
---
By Hayati (Meksea Team)
(hayati@mekseaconnection.com)
(Reference: VASEP)
If you found this topic interesting, please click the Like button below, so we may continue to expand this topic. Leave a comment with your thoughts for the author team to discuss