Vietnam's shrimp is popular in the Korean market
MEKSEA.COM – According to data from Vietnam Customs, as of November 15, 2022, Vietnam's shrimp exports to South Korea reached nearly 422 million USD, up 33% over the same period in 2021.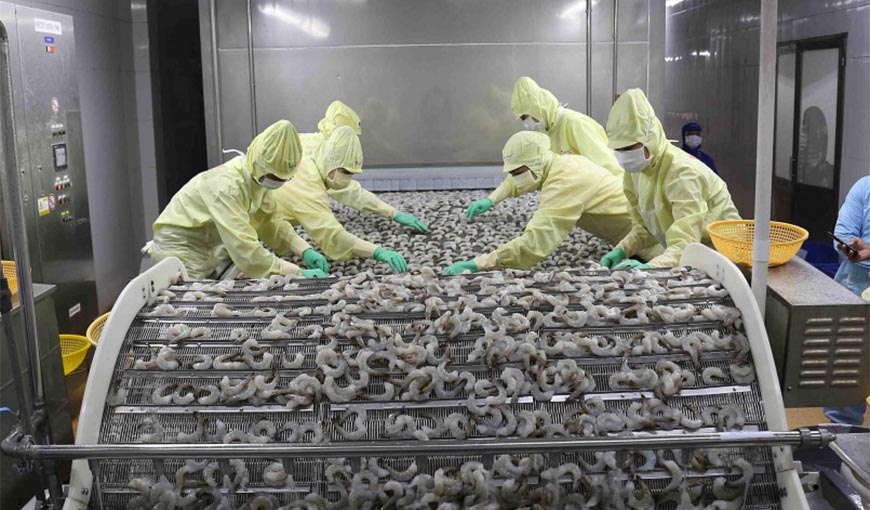 Vietnam's shrimp exports to Korea have grown quite well since the beginning of the year with continuous positive growth rates from January to September. In October, Vietnam's shrimp exports to Korea slightly reduced by 1% due to high global inflation making orders reduced, lack of production capital, etc.
Vietnam's shrimp exports to the Korean market in 2022 are more exciting than in 2021 thanks to the advantage of close distance. Similar to Japan, Korea is a preferred export market for Vietnam's businesses in the context of high freight rates, high inflation, and reduced demand in the US and EU markets.
In addition, Vietnam's shrimp exported to Korea enjoy preferential treatment under the Vietnam-Korea Free Trade Agreement (EVKTA) with a tax-free quota of 15,000 tons per year.
According to the World Trade Center (ITC), in the first 10 months of 2022, South Korea's shrimp imports reached more than 819 million USD, up 19% over the same period in 2021, Vietnam becomes the largest shrimp supplier for South Korea
It is forecast that South Korea's economic growth in the coming time will be better thanks to the easing of politics and the easing of China's policy during the pandemic. China is currently South Korea's number one trading partner. Trade relations between the two countries are on the rise along with trade agreements such as the Regional Comprehensive Economic Partnership (RCEP) and the Free Trade Agreement (FTA) between the two countries. So this is also a good signal for Vietnam to increase shrimp exports to this market
---
Please visit Meksea site to explore our Christmas offers: https://www.mekseaconnection.com/product-category/your-christmas-sales-plans/
With a high commitment to the quality of raw materials, products, quantity, and delivery time, and a quality commitment certificate for each manufactured shipment, Meksea always strives to build confidence for customers who cooperate with us.
Now, Meksea is ready to receive your Christmas orders and New Year orders. If you hesitate, next time Vietnam's seafood factories will be full., and delivery time from Vietnam to your country may take 1 week – 4 weeks, even more, depending on external factors. So these factors can affect your sales plans.
Please, contact Meksea Sales Team right now for priority orders and the best deals.
By Hayati (Meksea Team)
(Reference to: VASEP)
(hayati@mekseaconnection.com)
If you found this topic interesting, please click the Like button below, so we may continue to expand this topic. Leave a comment with your thoughts for the author team to discuss