Vietnam's seafood exports in February in 2023
MEKSEA.COM – In the first half of February 2023, Vietnam's seafood exports increased by 42% compared to the same period last year. The estimated total value of seafood exports in February is around USD 662 million, a slight increase of 4% compared to February 2022.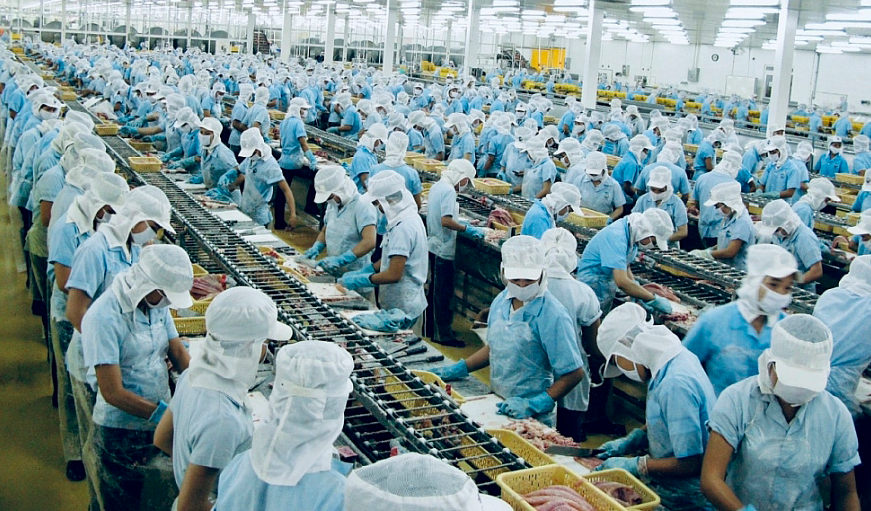 The trend of seafood exports in February 2023 is more promising than the previous month. In the first two months of the year, seafood exports reached over USD 1.1 billion, a decrease of 26% compared to the same period in 2022. Specifically, pangasius reached USD 240 million, shrimp reached USD 350 million, and tuna reached USD 113 million. The exports of squid, octopus and various types of sea fish tend to be more positive, with a growth rate of 6% for each type, reaching USD 103 million and USD 273 million, respectively.
After reopening, exports to China began to show positive signs. In February, the value of exports to this market increased by 33% to USD 122 million. In the first two months of the year, exports to China reached USD 158 million.
As of the end of February, seafood exports to the US and EU markets reached USD 164 million and USD 123 million, respectively. In addition, exports to the South Korean market, CPTPP countries, and some other markets showed more promising signs.
Currently, the demand in these markets is gradually recovering, especially in the Chinese market. This is considered a good opportunity for Vietnamese seafood exports in the coming months.
Meksea sends you the list of our best-selling products this week
---
Kindly please visit Meksea website to explore our shrimp products: https://mekseaconnection.com/product-category/shrimp/
Meksea always pays particular attention to product quality to secure each consumer's family member's health and set their mind at rest by bringing in true quality seafood products.
Are you looking for shrimp products for your sales plan 2023? Contact Meksea right now for the best offers.
---
By Hayati (Meksea Team)
(hayati@mekseaconnection.com)
(Reference: VASEP)
If you found this topic interesting, please click the Like button below, so we may continue to expand this topic. Leave a comment with your thoughts for the author team to discuss