Vietnam's seafood export reached the target 10 billion USD in the first 11 months of 2022
MEKSEA.COM – In 2021, Vietnam's seafood exports reached 8.9 billion USD, and in 2022, thanks to efforts since the beginning of the year, in the first 11 months of 2022, Vietnam's seafood exports reached 10 billion USD.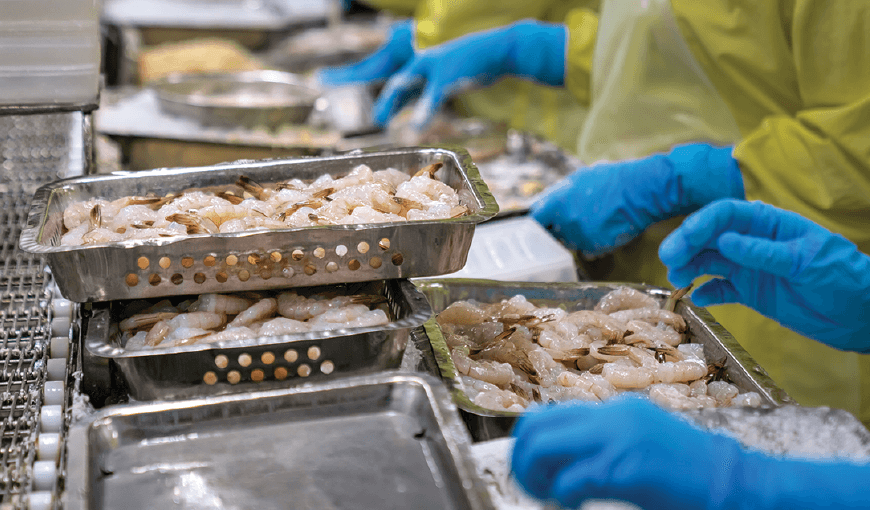 It's worth mentioning that in the first 10 months of 2022, Vietnam's pangasius surged, increasing by 77% compared to the same period last year, equivalent to the export turnover of the first 10 months of the year reaching 2.1 billion USD. In the situation of global white fish being severely disrupted, Vietnam's pangasius market has expanded its customer network thank to its low price, high nutrition and ease to cook. High demand caused the average export price of pangasius to increase by 50% over the same period.
Besides that, another key seafood product also recorded a growth of 18% and reached a value of 3.8 billion USD. At the same time, for the first time, tuna export reached a record of 1 billion USD in the first 10 months of the year, up 49% over the same period last year. Besides, squid and octopus group also increased by 33% to 630 million USD.
According to experts, the financial factors impacted seafood export sales. In addition, because of businesses promptly capture information from the market and respond appropriately and at the right time. Thereby drawing 4 lessons for Vietnamese seafood exporters. Firstly, the initiative in both raw material and production. When Covid-19 peaked, Vietnamese seafood businesses actively connect with governments to be continued support. Which also helps businesses recover quickly after covid-19 and seize opportunities to export. Secondly, flexibility, and persistence with the market demands and trends. Third, modernity, Vietnamese seafood enterprises have also pursued this goal for many years, modernity also helps Vietnam become one of the countries with the high level of processing in the world. Fourth, sustainability includes green production with social responsibility.
---
Please visit Meksea site to explore our Christmas offers: https://www.mekseaconnection.com/product-category/your-christmas-sales-plans/
With a high commitment to the quality of raw materials, products, quantity, and delivery time, and a quality commitment certificate for each manufactured shipment, Meksea always strives to build confidence for customers who cooperate with us.
Now, Meksea is ready to receive your Christmas orders and New Year orders. If you hesitate, next time Vietnam's seafood factories will be full., and delivery time from Vietnam to your country may take 1 week – 4 weeks, even more, depending on external factors. So these factors can affect your sales plans.
Please, contact Meksea Sales Team right now for priority orders and the best deals.
By Hayati (Meksea Team)
(hayati@mekseaconnection.com)
If you found this topic interesting, please click the Like button below, so we may continue to expand this topic. Leave a comment with your thoughts for the author team to discuss