Vietnam's pangasius to Canada reached the highest level since the beginning of 2023
MEKSEA.COM – According to the statistics from Vietnam Customs, the cumulative export of Vietnam's pangasius to Canada in the first 8 months of the year reached 24 million USD, a decrease of 46% compared to the same period last year, accounting for 2% of the total. Canada continues to maintain its second position in the CPTPP market for Vietnam's pangasius pangasius exports.
In August 2023, pangasius exports to Canada reached nearly 4 million USD, a 4% decrease compared to the same period last year. This is the highest value of pangasius exports to this market since the beginning of the year, showing a 20% increase compared to the previous month. At the same time, this 4% decrease is also the lowest decline seen by Canada since the beginning of this year, as in previous months, Canada witnessed double-digit negative growth ranging from 30% to 46%.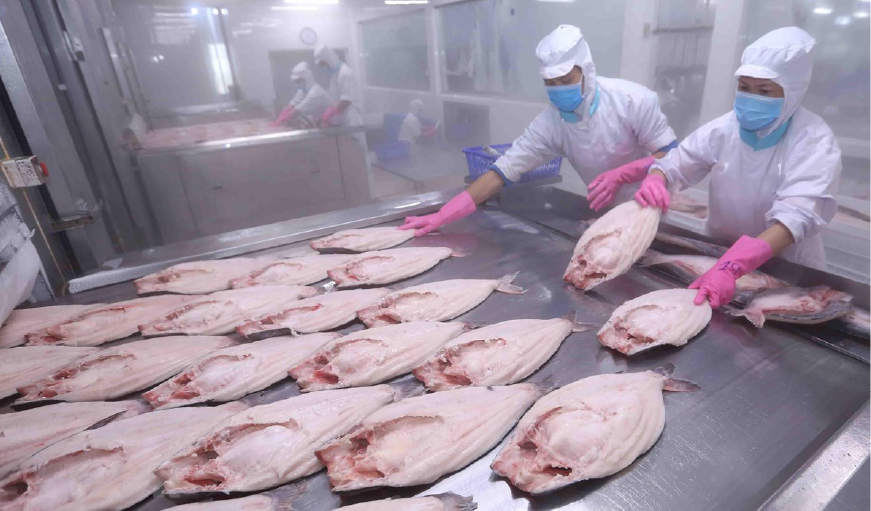 Canada consistently holds the second position in the CPTPP market for Vietnam's pangasius exports, following Mexico. Compared to other markets within this North American nation, Canada imports a diverse range of Vietnam's pangasius products, such as frozen fillet, sliced/cubed/butterflied pangasius, dried pangasius floss, whole butterfly-cut pangasius, pangasius with red curry sauce, pangasius with lime and cilantro sauce, pangasius with ginger sauce, and more, all under HS code 0304. Particularly, the people in this second-largest country in the world highly favor pangasius fillet and frozen skinless pangasius (HS code 030462) dishes. According to the International Trade Centre (ITC), in the first 6 months of 2023, Canada imported over 10 million USD of pangasius products, with nearly 1 million USD each for pangasius fillets (HS 30324) and fresh/frozen skinless pangasius fillets (HS 030432).
In Canada, Vietnamese pangasius still faces competition from various other white meat fish products, notably cod, haddock, and pollock. According to the ITC, by the end of June 2023, Canada imported 14 million USD of white meat fish from Vietnam, out of a total of 125 million USD of white meat fish products imported globally. Vietnam's share in the total white meat fish consumption in Canada stands at only 11%.
Canada is a lucrative seafood market with stable growth in North America. This CPTPP member nation also has close and friendly trade relations with the United States and China, primarily in products sourced from the sea. The United States remains the largest influence on Canada's seafood trade due to its strong trade ties and the world's longest shared border. The state visit of President Joe Biden to Vietnam, coupled with the elevation of the Vietnam-US relationship to a "Comprehensive Strategic Partner," along with the continued development of bilateral relations between Vietnam and Canada, opens up prospects for the potential growth of pangasius exports to this market.
Read more: Vietnam's tuna exports to Chile continuously increased in 2023
Meksea sends you the list of our best-selling products this week
---
Kindly please visit Meksea website to explore our pangasius products: https://mekseaconnection.com/product-category/pangasius/
Meksea always pays particular attention to product quality to secure each consumer's family member's health and set their mind at rest by bringing in true quality seafood products.
Are you looking for shrimp products for your sales plan 2023? Contact Meksea right now for the best offers.
---
By Hayati (Meksea Team)
(hayati@mekseaconnection.com)
(Reference: VASEP)
If you found this topic interesting, please click the Like button below, so we may continue to expand this topic. Leave a comment with your thoughts for the author team to discuss