Vietnam's pangasius butterfly exports to China increased sharply
MEKSEA.COM – In 2022, pangasius exports to China and Hong Kong markets reached 712 million USD, up 58% compared to 2021. The two main product lines exported to China are frozen pangasius fillet (HS 030462) accounting for over 74 % value with 531 million USD and frozen pangasius butterfly (HS030324) accounted for over 25% with nearly 180 million USD.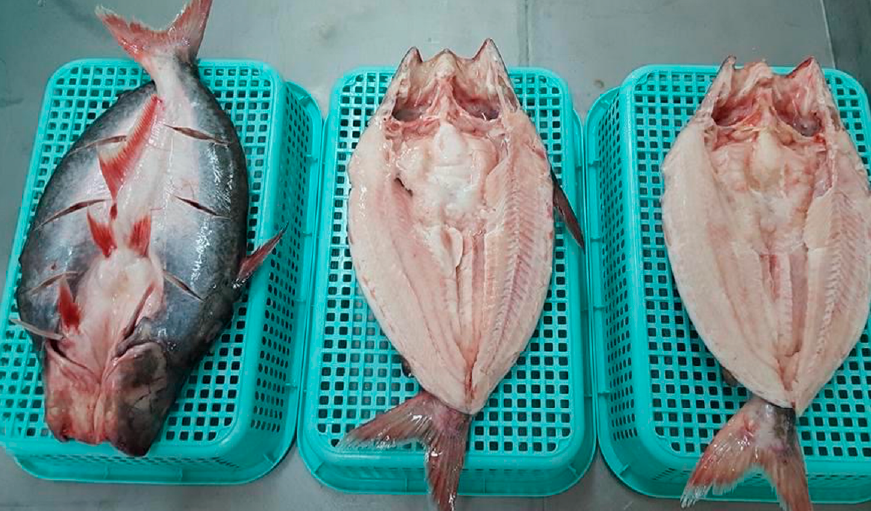 In the import markets of pangasius from Vietnam, China increased by 84% from 2018 to 2022, while the export of frozen pangasius butterfly with HS code 030324 increased by 143%.
In 2018, the export of frozen whole pangasius accounted for only about 15% of the total pangasius exports to China, by 2022 the proportion is up to 25%.
After 3 years of the impact of the epidemic, China's total seafood imports will increase again in 2023 and import turnover of many types will reach a new high. With a huge seafood consumption market, imported seafood to China is expected to recover significantly by 223.
In 2022, China's imported frozen fish accounted for 45.4% of total seafood imports. In the future, China's imported frozen fish products still have great potential for growth in enhancing the added value of products.
Shrimp, squid, pangasius, and salmon are all items that account for a large proportion of imports and are also popular in channels such as wholesale markets, food services, supermarkets, and new retail channels: commercial e-commerce. Therefore, it can be said that China is one of the potential markets for Vietnam's seafood industry.
Meksea sends you the list of our best-selling products this week
---
Kindly please visit Meksea website to explore our pangasius products: https://mekseaconnection.com/product-category/pangasius/
Meksea always pays particular attention to product quality to secure each consumer's family member's health and set their mind at rest by bringing in true quality seafood products.
Are you looking for shrimp products for your sales plan 2023? Contact Meksea right now for the best offers.
---
By Hayati (Meksea Team)
(hayati@mekseaconnection.com)
(Reference: VASEP)
If you found this topic interesting, please click the Like button below, so we may continue to expand this topic. Leave a comment with your thoughts for the author team to discuss