Thank you friendly Thai friends at Thaifex Expo 2023
MEKSEA.COM – Thaifex Expo 2023 was recently held from May 23 to 27, 2023, at Impact Muang Thong Thani in Bangkok, Thailand. It is considered Asia's largest and most comprehensive food and beverage event. Participating in this fair, Meksea was overwhelmed by the diversity and richness of products and the incredibly creative booth setups by Thai businesses. Furthermore, we were warmly welcomed by our Thai friends throughout our participation in the fair.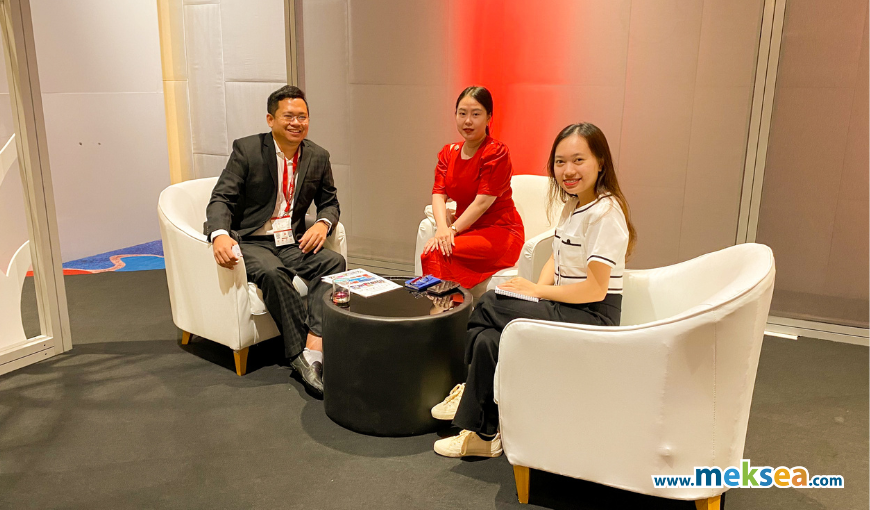 During these days at Thaifex, Meksea experienced one surprise after another due to the innovative organization and presentation of booths by Thai companies. Each booth had its unique characteristics, but they all stood out and made a lasting impression.
Here, we warmly received and listened to profound insights from customers and Thai businesses that have a demand for importing seafood from Vietnam. Not only customers that Meksea had the opportunity to work with before and arranged a meeting before but also met new friends who were attending the fair. They were friendly and enthusiastic, willingly sharing their needs for frozen seafood imports from Vietnam and the challenges they faced in importing and finding reputable suppliers. This helped us gain a better overview and tailor our sales strategies to meet customer demands.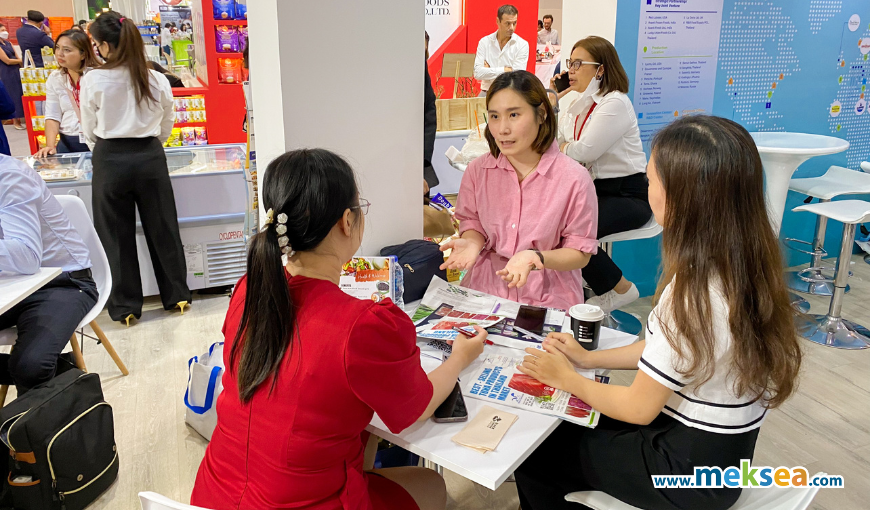 At this fair, Meksea showcased high-quality Vietnamese seafood products to our customers, including tuna saku, tuna loin, steak, cube, ground meat, belly, products from tuna, pangasius, cephalopods, clam, marine fish, surimi, VAT goods, and so on. Most Thai customers were very interested in the products we brought to the fair. Moreover, we received positive feedback from customers who had previously worked with Meksea, praising our professionalism and dynamism. This serves as great motivation for Meksea to continuously strive to deliver the best products and services to our valued customers.
Some pictures of Meksea at Thaifex Expo 2023: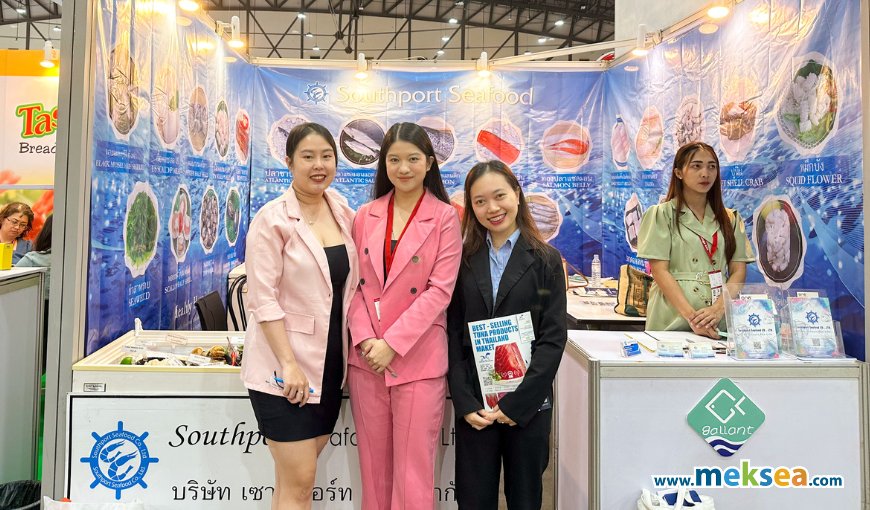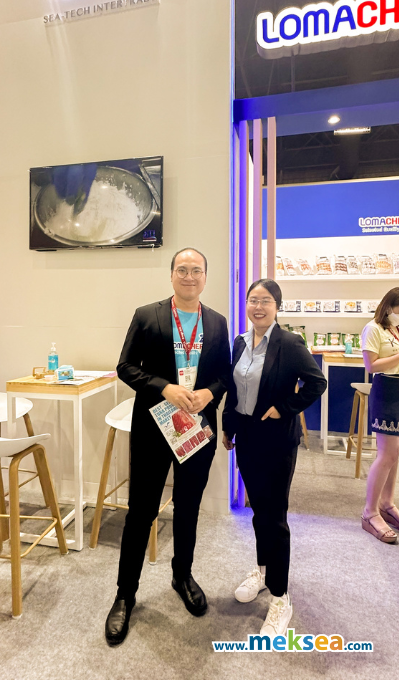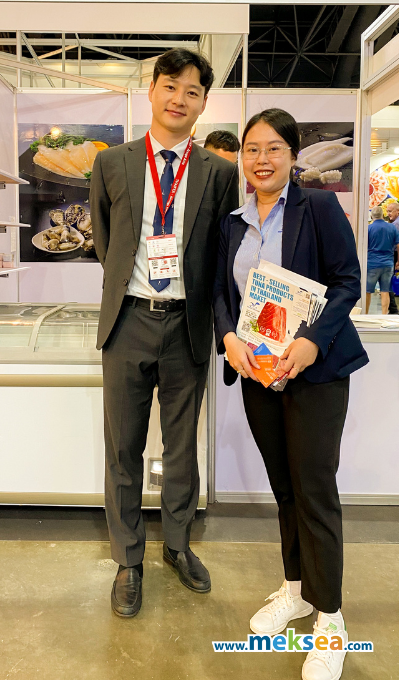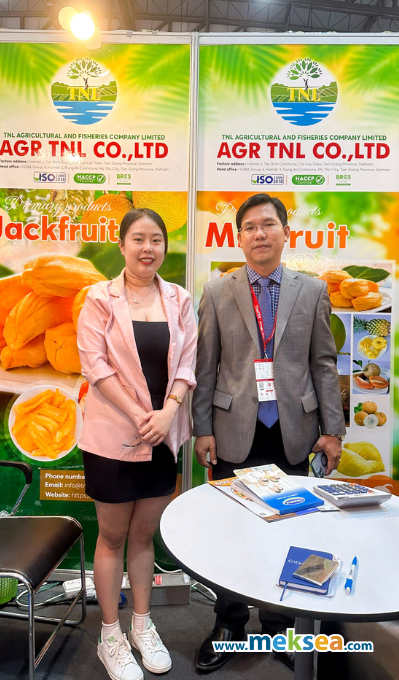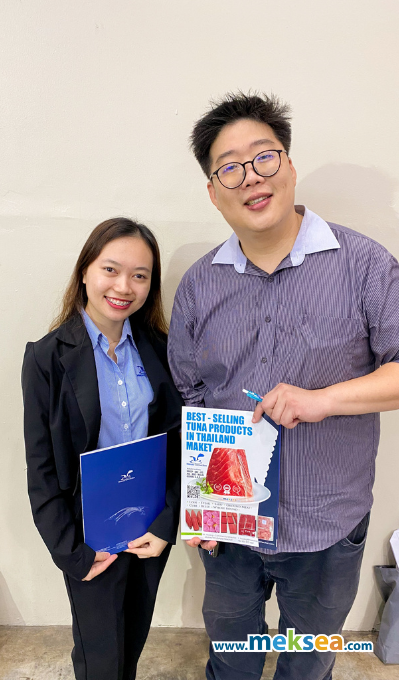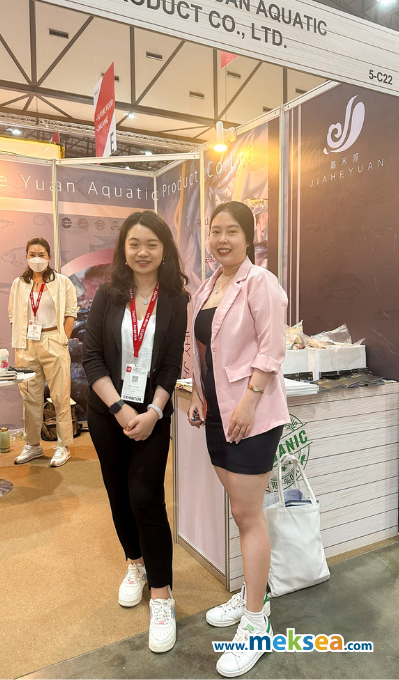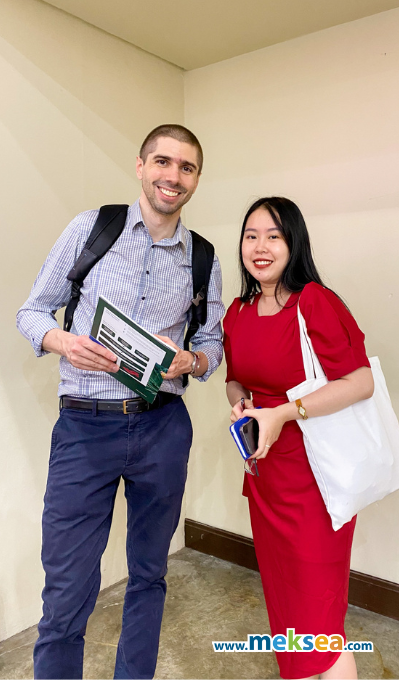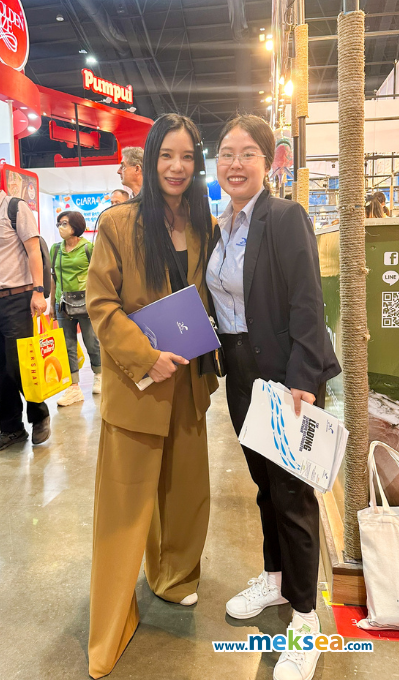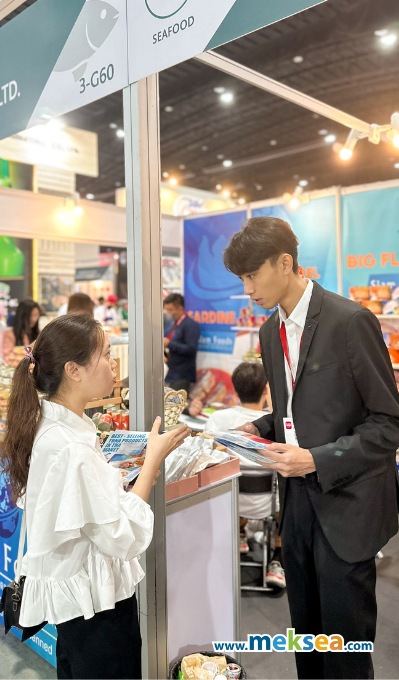 ---
See you again at Vietfish Expo 2023 in Vietnam
Vietnam is one of the 3 largest seafood exporters in the world, having a wide range of seafood categories, we are proud to be one of the leading seafood suppliers for many major markets in the world.
As regular, in August this year, VIETFISH EXPO – the largest seafood expo in Vietnam will take place from 23rd to 25th at Saigon Exhibition and Convention Center, HCMC, Vietnam.
Don't forget that we are meeting next August in Vietnam at our biggest seafood trade expo – VIETFISH between the 23-25th. Promising that this is one of the most exciting and spectacular seafood trade events in Asia, which will bring you great experiences and high satisfaction at the 3rd largest global seafood supplier.
Hope to see you soon in Vietnam!
By Hayati (Meksea Team)
(hayati@mekseaconnection.com)
If you found this topic interesting, please click the Like button below, so we may continue to expand this topic. Leave a comment with your thoughts for the author team to discuss