Happy Thanksgiving Day 2022 from Meksea
Dear our valued customers,
On the occasion of Thanksgiving day, Meksea would like to thank you for the opportunity to serve you this past year. We've genuinely enjoyed working with you, We hope you have a joyous holiday and we looking forward to having more chances doing business with you.
Wishing you a very happy Thanksgiving.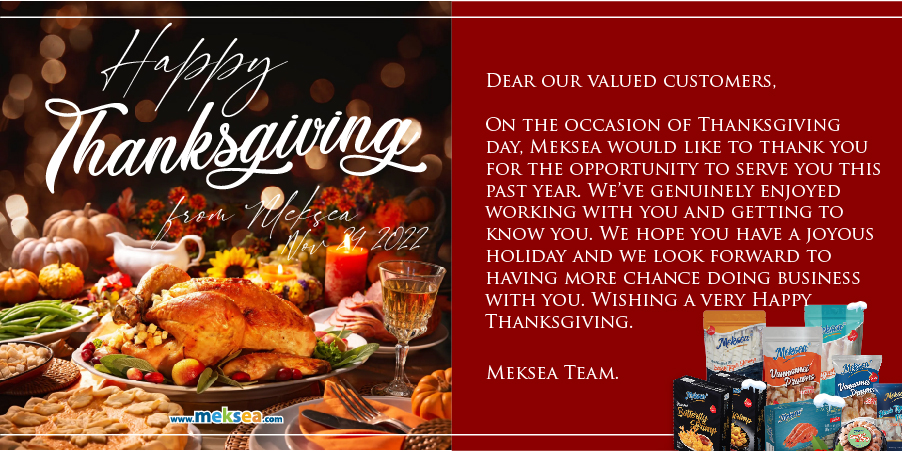 By Hayati (Meksea Team)
(hayati@mekseaconnection.com)
If you found this topic interesting, please click the Like button below, so we may continue to expand this topic. Leave a comment with your thoughts for the author team to discuss