Chile becomes a bright spot for Vietnam's tuna exports
MEKSEA.COM – In 2022, Vietnam's tuna exports to Chile were not optimistic. The value export of Vietnam to this market reached nearly 8.5 million USD, a decrease of 11% compared to 2021. However, moving into 2023, exports to the Chilean market are very promising.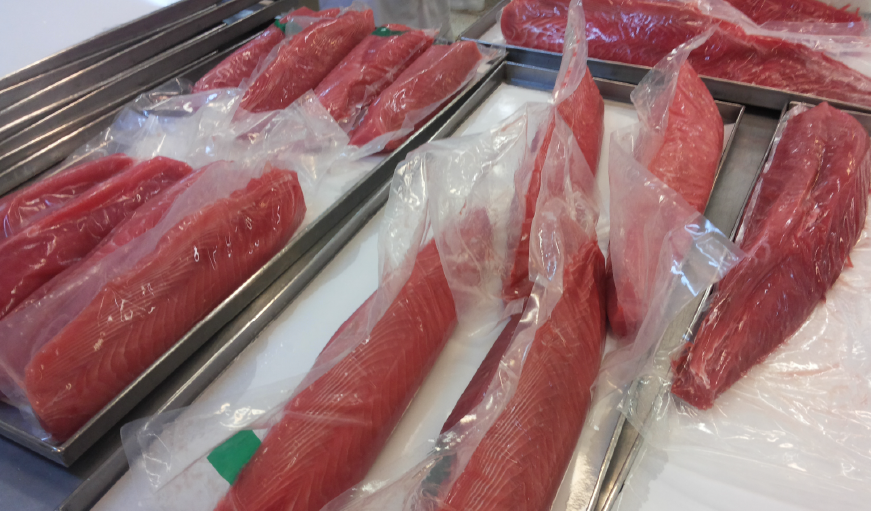 After a decline in February and a continuous decline over the past 2 months, Vietnam's tuna exports to Chia significantly increased compared to the same period last year. In April 2023, the value of tuna exports to this market increased nu 78%, reaching over 1.6 million USD. As a result, in the first 4 months of 2023, the total value of tuna exports to Chile increased by 51% compared to the same period, reaching more than 5 million USD.
Among the market bloc participating in the Comprehensive and Progressive Agreement for Trans-Pacific Partnership (CPTPP), Chile is currently the fourth largest market for tuna imports from Vietnam. Chile primarily imports frozen tuna meat/loins from Vietnam, accounting for 64% of the total export value. Canned tuna products account for 29% of the exports.
Currently, Chile's consumer price index has decreased in April to the lowest level in over a year, bringing the 12-month general inflation rate down to 9.9%, down from 11.1% in March. This is expected to stimulate consumption demand in the country, including for tuna. And this will be an opportunity for Vietnamese tuna businesses to penetrate deeper into the Chilean market.
Read more: Japan's imports of processed and canned tuna on the rise
Meksea sends you the list of our best-selling products this week
---
→  CO Tuna saku, skinless, boneless

→  CO Tuna Steak, skin on, boneless

→  Tuna steak, skinless, boneless, bloodline off

→

  Tuna loins Skin on, boneless, bloodline off

→  Tuna steak skin on, bone-in, bloodline on
Kindly please visit Meksea website to explore our tuna products:https://mekseaconnection.com/product-category/tuna/
Meksea always pays particular attention to product quality to secure each consumer's family member's health and set their mind at rest by bringing in true quality seafood products.
Are you looking for shrimp products for your sales plan for 2023? Contact Meksea right now for the best offers.
---
By Hayati (Meksea Team)
(hayati@mekseaconnection.com)
(Reference: VASEP)
If you found this topic interesting, please click the Like button below, so we may continue to expand this topic. Leave a comment with your thoughts for the author team to discuss